Top GOP senator says Trump could jeopardize party's hold of Senate
Published time: 1 Mar, 2016 16:31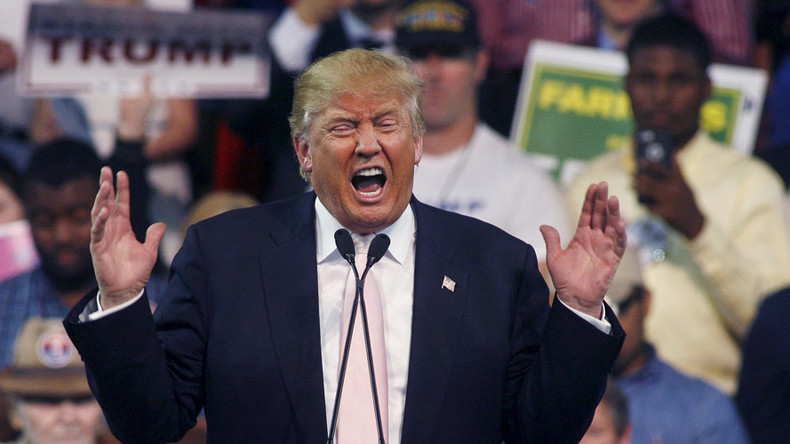 Senate Majority Whip John Cornyn suggested that Donald Trump winning the Republican presidential nomination could make it difficult for the party to hold onto Senate seats this year.
"We can't have a nominee be an albatross around the down-ballot races," the Texas senator told CNN on Monday.
When asked if the GOP could lose the Senate as a result of Trump's influence, Cornyn replied, "I think he certainly is a controversial figure. I think we need someone who can unify the party, as opposed to divide the party."
Senate Republicans are defending 24 seats in November, and can only afford to lose a handful of them and still maintain a majority.
Trump is expected to have a strong showing in 11 states on Super Tuesday, causing congressional Republicans to come to terms with the fact that the irreverent billionaire could likely be their party's nominee. Many fear that Trump's brash commentary could be used as a weapon against GOP incumbents.
Republicans in swing states could distance their campaigns from the presidential race, Cornyn suggested.
"It's always important for candidates, in my experience, to be in tune with your state and not necessarily what's happening in Washington," the senator said.
Cornyn said that he does plan to support whoever the Republican Party's nominee happens to be.
"I think if you don't support the party nominee, you're basically voting for Hillary Clinton, and I'm not going to do that," he said.
READ MORE: 'A little bit of a maniac': Trump turns on Ted Cruz after Iowa poll
Though Trump currently commands a strong lead, Cornyn said that it was "premature" at this point to assume that the businessman will win the nomination. He said that voting for a third-party candidate is not a reasonable thing for Republicans to do, even if they don't like Trump.
"History hasn't been kind to third party candidates. I think it divides the vote," the Texas Republican said.
Senate Majority Leader Mitch McConnell (R-Kentucky), however, said Saturday that he is advising incumbents in vulnerable swing states that they can break with Trump if he wins the nomination.
In December, McConnell told reporters that the party needs to nominate a presidential candidate who can help Republicans win elections in states that can swing both ways.

"We'd like to have a nominee who can carry purple states because unless the nominee for president can carry purple states, he's not going to get elected," he said.