American Airlines removes passenger for being 'too heavy'
Published time: 1 Mar, 2016 02:10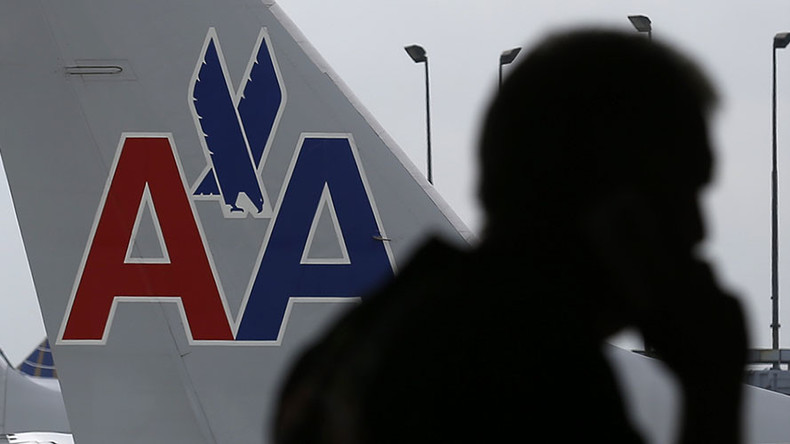 Dan Nykaza, a dentist, was bound for Salt Lake City from Chicago's O'Hare Airport. However, he spent some 20 to 30 minutes in his seat before a flight attendant approached him and said, "you have to get off. You have to get off. You're out of the plane."
He was not alone in being asked to leave, he told ABC I-7. The other passenger that was removed appeared smaller than Nykaza, he says. He claims he was told that he and the other gentleman were selected to leave because they were the last to check in. The flight crew had attempted to get volunteers to leave the plane by offering a $200 voucher, but no one opted to do so.
Nykaza was offered the $200 voucher after being forcibly removed from the plane, but he declined it. The American Airlines platinum member said of the experience, "I was in shock, I didn't sleep that night, I was kinda numb all first day or two." In addition, he did not spend the weekend in Salt Lake City as he planned, saying "I missed the entire weekend. My nephew was there, my daughter, it was sad."
Whether or not Nykaza and the other passenger were the heaviest aboard is unknown, though Nykaza believes that "there was probably a total of 300 pounds taken off the plane between me and the other gentleman who was a little smaller than me." With the average American male weighing 195.5 lbs, it does not seem likely that they were the largest people on the plane.
Being removed for weight restrictions can happen to anyone, though. Brian Summers, an airline expert, told ABC that "every airplane has maximum takeoff weight – they can't take off if they are any heavier than that," and added "you have to remember you may have to take 10 bags off of a flight and then there will be 10 people will get to a destination and realize they don't have laptops or medicine or whatever and you will annoy 10 people at the last minute."
Nykaza was given an addition $500 voucher and 15,000 miles but he is still waiting for an apology. "I haven't heard anything and it's been a week," he said.
This is not the first time that this has happened. Just in July, multiple passengers were removed from a United Airlines flight from Denver to Aspen. In a statement, United explained that hot temperatures can cause weight restrictions to tighten. The policy is the same across the pond, as well. In October 2014, about ten passengers left an Easyjet flight to Spain in exchange for £250 after the flight was found to be 441 lbs overweight.