'Reparations one meal at a time': Satirical app highlights race, gender inequalities
Published time: 26 Feb, 2016 19:40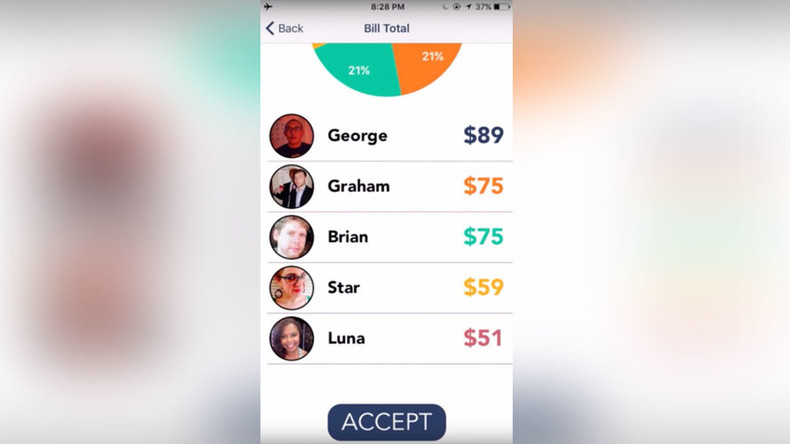 Paying what you really owe is the idea behind Equipay, a satirical take on structural and historical inequalities, especially regarding race and gender. Winner of Cultivated Wit's Comedy Hack Day, Equipay will be available to the public in March.
"Equipay helps you avoid the entrenched discrimination that exists in our society," the app's website says. "It doesn't split the bill equally—it splits it equitably. You pay what you should to balance out the wage gap."
The app pulls data from the US Bureau of Labor Statistics, allowing a group of diners from disparate backgrounds to split the cost of a restaurant bill "in accordance with gender and racial income inequalities," the creators say.
Dining "with a high privilege group"? "Equipay automatically adds an EquipayItBack Surcharge," the website says. "This fee subsidizes meals for others and funds Equipay's charitable arm. Thanks!"
Earlier this month, Equipay won the grand prize at Comedy Hack Day in San Francisco. Watch the group's presentation at the event:
Cultivated Wit said the app should be released to the public next month.