'Vigilant' airport security find $10k cocaine hidden in smuggler's vagina
Published time: 26 Feb, 2016 19:38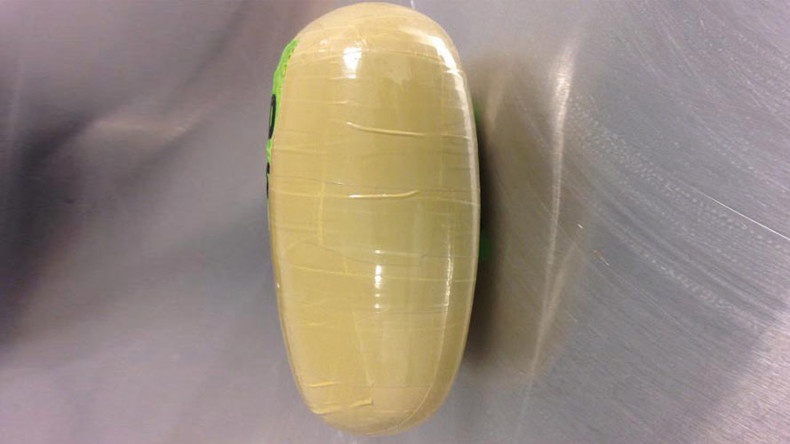 US border control officers find interesting things in bizarre places sometimes – the latest being $10,000 worth of cocaine found in a woman's vagina at John F. Kennedy International Airport.
Shekira Thompson, 24, was caught "carrying" half a pound of cocaine when she stepped off a flight to New York from Jamaica.
When questioned by officers on Sunday, US citizen Thompson admitted packing $10,000 worth of the party drug in her, um, private area. Tests on the offending package confirmed Thompson's admission, and the cocaine was confiscated.
Thompson was arrested and is due before Queens County District Court on narcotics smuggling charges.
"This seizure is just another example of our CBP officers being vigilant in protecting the United States from the distribution of these illicit drugs," said Robert E. Perez, director of field operations at the US Customs and Border Protection.