Afghanistan's own 'Pentagon' palace not built to withstand major earthquake – watchdog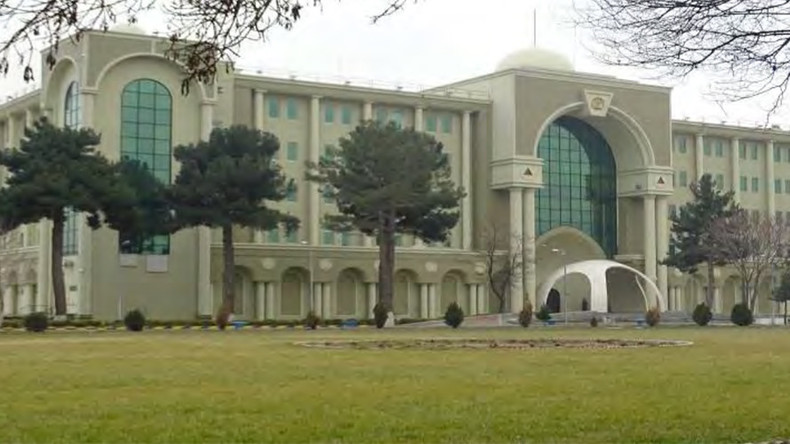 Afghanistan's new military headquarters might not be built sturdily enough to come out of the country's next big earthquake unscathed, according to a US special inspector general for the country.
John F. Sopko, the special inspector general for Afghanistan reconstruction, said in a Thursday audit that the construction of the US-funded "Afghan Pentagon" did not meet the engineering standards of the American Society of Civil Engineers.
Buildings of such a size are generally built with segmented foundations that divert energy in multiple directions in the event of an earthquake, reducing the chance of structural failure.
"Although the building generally met contract requirements and appears well built, we found some construction deficiencies that may have safety implications ... in the event of an earthquake," said Sopko in writing to the Department of Defense leaders.
This adds insult to the injury of the Defense Ministry headquarters suffering from massive cost overruns during its construction. When the building was proposed, it was set to cost $49 million. However, numerous delays and added features eventually caused project costs to soar to $107 million before the military effectively ran out of money.
Congress agreed to replenish funds for the building, and the 516,000-square-foot headquarters was completed just last summer. The structure is considered to be state-of-the-art, but Sopko said failure to meet engineering standards for earthquakes is a glaring oversight, since Kabul is located in an active seismic zone.
READ MORE: 'US and NATO operation in Afghanistan has failed' – Russian president's special envoy
"We found separation joints that were (1) not continuous or aligned vertically; and (2) were spanned with non-structural systems, such as drain pipes, on the inside of the building without flexible connections," the report says. "These deficiencies could compromise the building's ability to withstand ground motion caused by seismic activity."
Brigadier General Dawlat Waziri, the Afghan Defense Ministry's chief spokesman, said Afghans weren't to blame for any of the structures deficiencies.
"It was built by their own people. We had nothing to do with it," Waziri said, according to the Washington Post.
The report comes at a time when debate is raging about the possible wastefulness of US military spending in Afghanistan, which has totaled $68 billion since 2001.
In December, leaders of an economic stability task force came under fire from Sopko. The Task Force for Business and Stability Operations spent nearly $150 million on villas, luxury meals and security guards.
On Friday, Pentagon officials attested that the US military has been paying salaries for Afghan soldiers who don't actually exist. At the hearing, Sopko told lawmakers the problem arises from the shrinking number of US troops stationed in Afghanistan amid a continued flow of funds to the country's struggling government.
"[Our forces] now have no option but to rely on the Afghans to report on the number of troops and police in the field, yet audits indicate that record keeping by the Afghans is generally poor or nonexistent," he said. "We continue to see repeated reports of ghost soldiers, ghost police as well as ghost teachers, ghost schools, ghost clinics throughout Afghanistan."