Long lost lovers defy the odds to reunite after 70 years apart (VIDEO)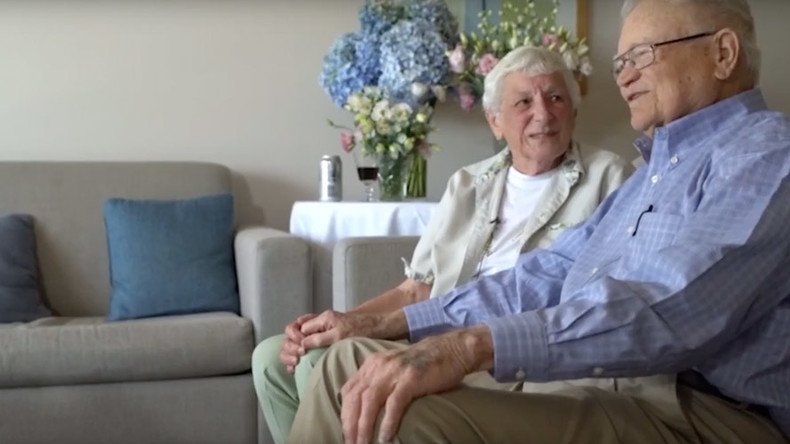 She was a 17-year-old girl in England and he was a 21-year-old American paratrooper in the midst of World War II when they fell in love. When the war ended, so did their romance, and the two separated not knowing if they would ever meet again.
But, as they say, love conquers all. Now their story continues, as they finally reunite 71 years later.
It was Joyce Morris' son who made the first move this time. When the 88-year-old woman, now living in Adelaide, south Australia, came across a story about 'Tommy' skydiving for his 88th birthday, she told her son about her first love and he managed to track the veteran down.
Norwood Thomas, now 93, then used the help of his son and carer to connect with Joyce via Skype.
READ MORE: The 70 year itch: US veteran to reunite with lost love from WWII
The story of their rekindled romance went viral soon after Thomas launched a crowdfunding page to raise money for his flight to Australia.
Air New Zealand caught wind of his plans and offered to fly Norwood and his son first class to see Joyce Morris - and just in time for Valentine's Day.
"I'd rather die travelling to Australia than live sitting around at home wondering 'what if?'", the Telegraph reports hopeless romantic Norwood as saying.
We're not crying - we just have something in our eyes...
You can share this story on social media: