No fine for contractor who dumped secret nuclear files in trash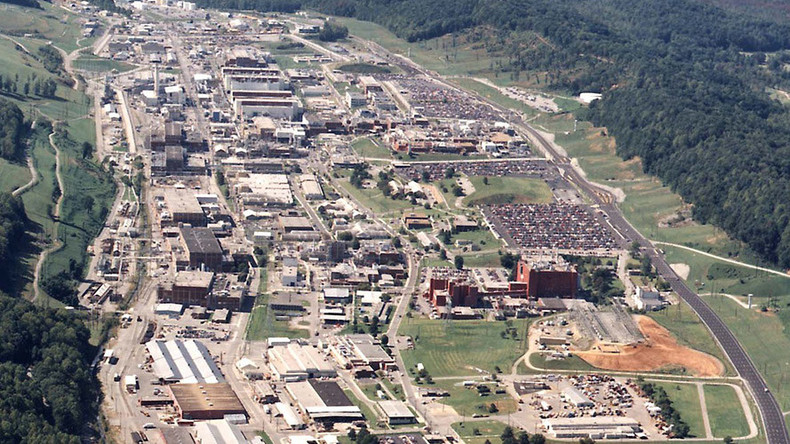 Contractors working at a US nuclear research facility disposed of top-secret documents along with regular trash for over two decades, but the federal government decided not to fine them, saying that not getting a bonus was punishment enough.
A worker at the Y-12 National Security Complex in Oak Ridge, Tennessee discovered 20 classified papers in a regular rubbish bag in June of 2014. The National Nuclear Security Administration (NNSA) probe into the incident discovered improper disposal going back as far as two decades. The NNSA informed the contractor, Babcock & Wilcox Technical Services, of the probe's findings at a conference in April 2015.
The investigation found three violations of classified information security protocols, two of "lack of attention or carelessness" in handling secret data, and one with "actual or high potential for adverse impact on the national security."
"Based on the evaluation of the evidence in this matter, including information collected during DOE's onsite investigation and presented at the enforcement conference, NNSA concludes that B&W Y-12 violated multiple requirements" for handling classified information, NNSA Administrator Frank Klotz told Babcock & Wilcox in a letter dated January 28, 2016.
In the letter, just made public by the Department of Energy, Knox informed Babcock & Wilcox executive David Richardson that the government will waive the $240,000 fine.
The NNSA had withheld bonus money from Babcock & Wilcox in fiscal year 2014 for "numerous safeguards and security issues, including deficiencies in B&W Y-12's information security program," Knox wrote, adding that no additional fines would be imposed as a result.
READ MORE: VA hospital threw patient files in trash, kept quiet about it
By July 2014, Babcock & Wilcox was no longer in charge of the Oak Ridge facility, about 25 miles (40 km) west of Knoxville. Their contract was given to Consolidated Nuclear Security – a conglomerate made up of Bechtel National Inc., Lockheed Martin Services Inc., Orbital ATK Inc. and SOC, LLC. The conglomerate's website lists Booz Allen Hamilton Inc. as a "teaming subcontractor."
You can share this story on social media: