High tech, low life: Homeless man takes credit card payments via smartphone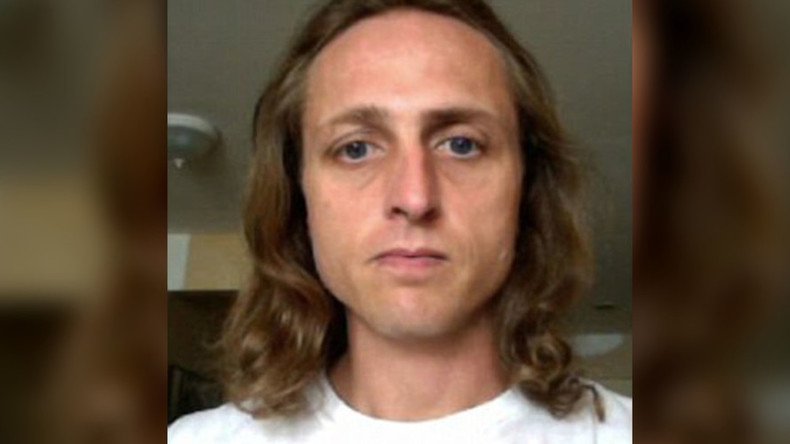 Brother can you spare... a card? Technology is transforming panhandling for "Honest Abe," the Detroit, Michigan man who may well be the only homeless person in the US to take cash, credit or debit using a card reader on his phone.
Abe Hagenston hasn't had a steady place to live for seven years, and currently resides under an 8 Mile overpass in Detroit.
When he needed a new pair of eyeglasses, Hagenston looked forward to shoveling snow to help foot the bill. Unfortunately for him, Detroit has had a relatively mild winter.
However, Hagenston is a web designer who occasionally works the odd digital job as well, putting him in a uniquely tech-savvy position compared to your typical homeless person.
He decided to organize a "union" of homeless people, scheduling times and places for individuals to panhandle to avoid stepping on each other's toes. Perhaps more remarkably, he also came up with a way to digitally receive charity from passersby, using a smartphone attachment that reads credit cards.
"I take VISA, MasterCard, American Express," Hagenston told Detroit's WWJ-AM radio. "I'm the only homeless guy in America who can take a credit card. It's all done safely and securely through square.com."
Hagenston has a free smartphone through the government's Lifeline Assistance program (also known as the "Obamaphone"), and uses the free Wi-Fi from a nearby McDonald's, according to WWJ reporter Mike Campbell.
Square card readers only cost about $10 each, and charge a 2.75 percent vendor fee every time they're used. The company behind the device was founded by Jack Dorsey, who is also the founder and CEO of Twitter.
By rough estimates following a count last year, Detroit had 2,700 people living on the streets.
You can share this story on social media: