Obama calls for swift action on Zika amid disease's rapid spread in Americas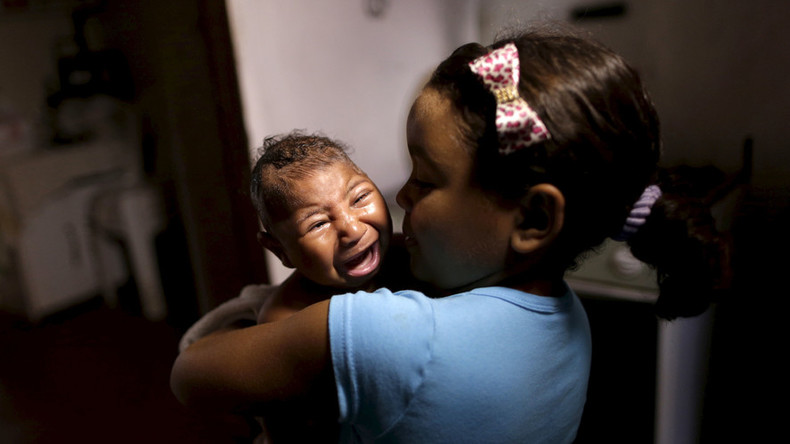 President Barack Obama is calling for rapid research on the mosquito-borne Zika virus, which can cause serious birth defects. This comes as the World Health Organization has warned that the disease could infect as many as 4 million people in the Americas.
After the president was briefed on the spread of the virus by top health officials on Tuesday, Obama said research to develop vaccines and treatments for the Zika virus must be sped up.
"The president emphasized the need to accelerate research efforts to make available better diagnostic tests, to develop vaccines and therapeutics, and to ensure that all Americans have information about the Zika virus and steps they can take to better protect themselves from infection," the White House said in a statement.
The World Health Organization (WHO) vindicated Obama's concerns on Thursday by announcing an emergency meeting to try to stop the spread of the disease. In Brazil, as many as 4,000 infants of mothers carrying the virus have been born with microcephaly, a birth defect that results in an underdeveloped head and brain.
"The level of alarm is extremely high, as is the level of uncertainty. Questions abound. We need to get some answers quickly," WHO Director General Margaret Chan said in Geneva during a briefing for member countries.
The links between Zika and severe birth defects have only been "recently suspected" and therefore radically change the virus's "risk profile," Chan said

"The increased incidence of microcephaly is particularly alarming, as it places a heart-breaking burden on families and communities," she added.
The announcement was made during a special briefing on the Zika crisis for WHO's executive board at the organization's headquarters in Geneva. Mosquitoes known as Aedes aegypti are spreading the virus locally in 23 countries, and the US Centers for Disease Control and Prevention (CDC) has confirmed 31 cases in 21 states. All cases in the United States are travel-related, but the number of them is increasing rapidly, the CDC said.
However, 20 cases of local transmissions have been reported in US territories, including 19 in Puerto Rico and one in the US Virgin Islands.
There is currently no vaccine or treatment for Zika, which is related to dengue fever and chikungunya. Health officials can only advise people to try to avoid mosquito bites, with some authorities going as far to advise against traveling to some countries, and recommending that women living in those countries delay having children.
A recent Lancet study suggested that the mosquitoes carrying the Zika virus could spread to areas in the United States, where about 200 million people live.
"This highlights the need for NIH and its partners in the public and private sectors to intensify research on Zika virus and to look for new ways to treat the disease and prevent its spread," National Institute of Health director Francis Collins wrote in a blog post.
However, living conditions in the United States, where most buildings have air conditioning and window screens, will make it difficult for outbreaks to reach severe levels there, CDC Deputy Director Anne Schuchat told reporters on Thursday.
The WHO said the spread of Zika has been so rapid because the disease has only just emerged, meaning the population has not had a chance to build up immunity, and the mosquito primarily responsible for transmitting it is found in most countries in the Americas. The disease was first detected among humans in Uganda in 1947.
You can share this story on social media: