'Game of Thrones' author misses deadline for new novel... again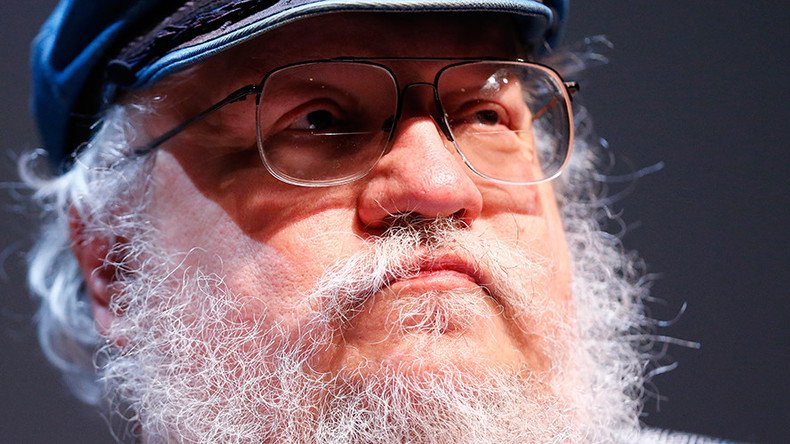 It's safe to say that author George RR Martin's resolution for 2016 is "finish my new novel". The creator behind the "Game of Thrones" empire confirmed he missed his December 31 deadline to complete the latest installment of his cult fantasy series.
Martin broke the news to fans in his blog post and warned it could be some months before his work makes it to the bookshelves.
"THE WINDS OF WINTER is not finished," he wrote. "Believe me, it gave me no pleasure to type those words. You're disappointed, and you're not alone. My editors and publishers are disappointed, HBO is disappointed, my agents and foreign publishers and translators are disappointed... but no one could possibly be more disappointed than me."
He went on to correct the internet rumors about just how much, if any, he has written so far.
"Nor is it likely to be finished tomorrow, or next week. Yes, there's a lot written. Hundreds of pages. Dozens of chapters. (Those 'no pages done' reports were insane, the usual garbage internet journalism that I have learned to despise). But there's also a lot still left to write. I am months away still... and that's if the writing goes well. Sometimes it does. Sometimes it doesn't."
This is the second deadline Martin missed after his original one on Halloween.
While fans are undoubtedly disappointed by the setback, many have empathized with Martin's heartfelt apology.
Others are more unsure how to navigate this unchartered territory.
Fans are left with somewhat of a dilemma - move on with the TV series or wait for the book - but Martin did give some reassurances to die-hard fans at the end of his 1,800 word blog post:
"WINDS OF WINTER should be pretty good too, when it comes out. As good as I can make it, anyway. Which is a long way of saying, 'How many children did Scarlett O'Hara have? Enjoy the show. Enjoy the books. Meanwhile, I'll keep writing. Chapter at a time. Page at a time. Word at a time. That's all I know how to do."
The sixth season of Game of Thrones is due to air on HBO in April.
You can share this story on social media: