Every dog has its day: Dying mutt to fulfill bucket list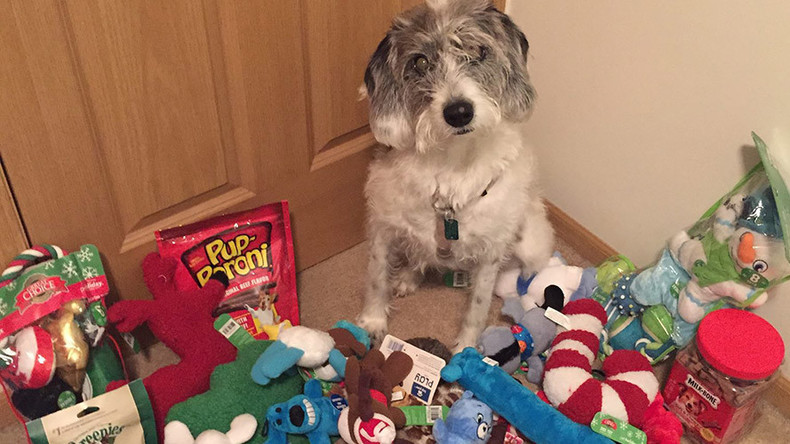 A Pennsylvanian man is making the most of the precious time he has left with his beloved canine by taking the pooch on a bucket list of adventures.
Todd Burchanowski found out his female poodle beagle mix, Reyes, had just two months to live the day after Thanksgiving.
She was diagnosed with terminal lymphoma, news that devastated Burchanowski and prompted him to make a list of adventures they could share together before she passes.
There are 81 tasks to tick off the list, with 55 wishes already completed.
The latest adventure involved Reyes making a debut TV appearance.
The pair also rang in the New Year together.
Burchanowski is a high school teacher and enlisted the help of his students to make one of the wishes a reality - a wedding for Reyes!
"Sometimes in life you get stagnant, but by me doing all of these things with her, it's kind of re-energized my life," Burchanowski told ABC News.
"I hope people can do this for themselves, or with their loved ones as well," he said.
The twosome have also visited Niagra Falls and gone sledding since they began their quest.
Burchanowski has been inundated with support since he began documenting their final adventures on facebook and has expressed his gratitude for all the kind words and support he has received.
The idea, however, is not a novel one - in April 2014 another dog lover hit the headlines when she created a bucket list of 22 wishes for her dying boxer, Romeo.
The Canadian also documented their last days together on facebook and fulfilled the final wish of visiting America before the pooch had to be put to sleep.
You can share this story on social media: