Seattle 'gun violence tax' defeats NRA challenge in court ruling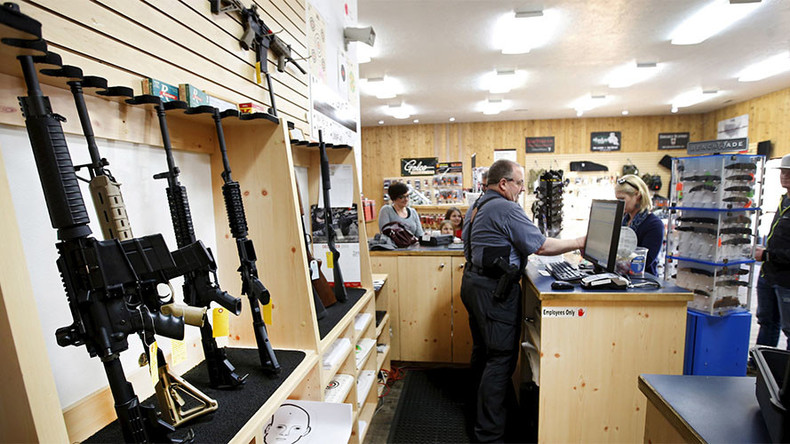 Seattle, Washington is now the second city in the country with a "gun violence tax," thanks to a judge's ruling. The National Rifle Association and other gun rights organizations say it violates state law and are planning to appeal the decision.
King County Superior Court Judge Palmer Robinson called the city's action a "lawful exercise of Seattle's taxing authority" on Tuesday, but the imminent appeal will argue it violates Washington state law that prohibits localities from legislating gun laws.
Sales of firearms and ammunition, in the meantime, will be taxed to generate funding for programs aimed to research and prevent gun violence. The Seattle City Council originally passed the law unanimously in August, with an aside that mandates gun owners notify authorities when firearms are lost or stolen.
"We are going to fight this vigorously in defense of a state preemption law that has served Washington citizens well for more than three decades," Alan Gottlieb, founder of the pro-gun rights group Second Amendment Foundation (SAF), told reporters.
"It is unconscionable for Mayor Ed Murray and the City Council to codify what amounts to social bigotry against firearms retailers and their customers," Gottlieb wrote in a statement.
The tax of $25 per gun and 2 to 5 cents on ammunition rounds will drive customers out to neighboring cities, hurting local businesses, critics of the city law say. City officials predict the taxes to raise as much as $500,000 annually.
Modeling the ordinance after what Cook County, Illinois and Chicago have adopted, Seattle City Council President and sponsor of the law Tim Burgess says it is a "legitimate and appropriate way to raise revenue for gun safety research and prevention programs,"
"Judge Robinson saw through the NRA's distorted efforts to put gun industry profits ahead of public safety," Burgess added.
The NRA, SAF, and the National Shooting Sports Foundation joined with two gun owners and two local gun store owners to sue the City Council in August, referring to the city law as "a piece of propaganda."
"It's unfortunate the court chose to ignore the law and embrace the Seattle City Council's anti-gun agenda," Lars Dalseide, NRA spokesman, said in a statement.
According to Public Health-Seattle and King County, from 2006 to 2010 the average number of shooting deaths was 131, with 536 being hospitalized for gunshot wounds. Officials also noted that the medical treatment of 253 shooting victims at Harborview Medical Center in 2014 cost $17 million in total direct costs – and taxpayers were responsible for $12 million of it