Trump's big mouth driving Latino vote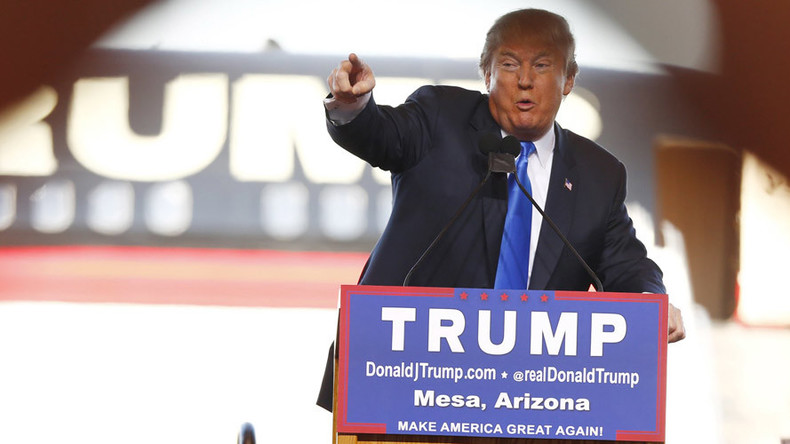 Donald Trump may live to regret his comments about Mexicans as Democrats use him as a tool to encourage Latinos to register to vote.
"They're bringing drugs, they're bringing crime," Trump infamously stated about Mexicans in June, "They're rapists."
His comments have prompted Democrats to use Trump and his fellow Republican's most un-PC comments as a way to push unregistered voters to register.

"Our best spokespeople are the Republican candidates," Randy Borntrager of the Democratic People for the American Way group told Reuters.
GOP: "We normally lose women, latino voters, younger voters, African-Americans...how can we get lower?" GOP strategist: "Trump!"

— Daniel Aubry (@Aubs89) December 22, 2015
Both Democrats and Republicans stand to gain from encouraging Latino residents to register. While 11.2 million Latino voters voted in 2012, 12.1 million eligible voters did not.
#Trump is the reason every Black, Latino, Muslim & anyone else eligible to vote needs to register & be ready by Nov 2016. #DumpTrump

— Miss K. (@MsElectLadyKim) December 8, 2015

In the 2012 election, 71 percent of Latino voters voted Democrat, according to Pew Hispanic Center. Forty-eight percent of eligible Latino voters voted, compared to 66 percent of black and 64 percent of white eligible voters.
Latino voters are increasing. According to American Progress, Latino voters made up 8.4 percent of the 2012 electorate, a 15 percent increase from 2008.
Latinos will make up 13 percent of all eligible voters in 2016, up 2 percent from 2012, according to American Progress.
With an estimated 800,000 Latinos turning 18 each year, the Latino vote is a valuable one, and Democrats have been given a gift thanks to Trump's big mouth.

"When Donald Trump decided to get into the campaign by insulting all the Latinos, we saw an increase in voter registrations," Ben Monterroso of Mi Familia Vota, a nonpartisan group told Reuters.
The Southwest Voter Registration Education Project's website outlines Trump's statements about immigration and asks people to 'Respond to Trump: Take the jalepeno challenge.' Participants can donate money to register a Mexican American to vote, or eat a jalapeno.
Singer's Shakira and Ricky Martin came out against Trump.
"The fact that a person like Donald Trump… has the gall to continue to freely harass the Latino community day after day makes my blood boil," Martin said, and encouraged Latinos to stand together against Trump.
Despite inflammatory statements from other Republican candidates regarding immigration, a percentage of Latinos support Cuban-American's Ted Cruz and Marco Rubio.
Trump went on Jimmy Kimmel Live on Wednesday night, where he answered questions about his views on Muslims and immigrants.
Trump was certain he would win the Latino vote, saying, "I've developed a great relationship with Hispanics for a very simple reason: I'm going to create jobs."

Trump appeared unfazed by the suggestion he was un-American, and continued to mention his "many" Muslim friends who support his statements. He denied the suggestion his comments may be a driving force in Islamic State (IS, formerly ISIS/ISIL) recruitment.