Dash cam video shows fatal shooting of Texas student with hatchet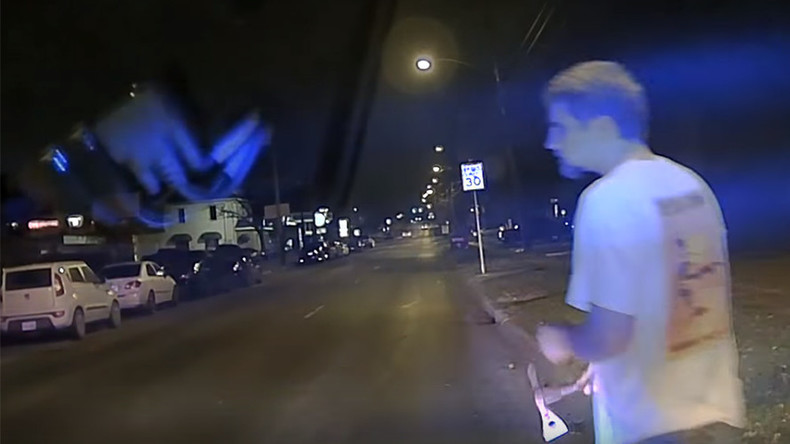 Two newly released dash cam videos have shed some light on the fatal shooting of Ryan McMillan, a 21-year-old student.
Ryan, who studied at the University of North Texas, was gunned down by Corporal Stephen Bean of UNT police on Sunday.
In two short videos recorded from different angles, McMillan can be seen walking in front of the patrol car and approaching Officer Bean with a hatchet.
READ MORE: North Texas student with an axe shot and killed by police
In the first video, which lasts 47 seconds, McMillan can be seen approaching Officer Bean, yelling "Shoot me! Just shoot me!" as the officer is heard saying "back away, just back away" several times. Less than 10 seconds later, Bean opens fire, shooting McMillan three times.
Texas Department of Public Safety spokesman Lonny Haschel said the videos were not edited.
"The Rangers will not be releasing body-cam video as they consider it evidence in the investigation," he said.
A university press release did not comment on whether the officer had been suspended or not.
A relative of Ryan McMillan said the family had been given very little information about the circumstances surrounding Ryan's death, according to the Denton Record-Chronicle.
"The Texas Rangers investigation is still active and we will continue cooperating fully with the Rangers until the investigation is completed. We look forward to the investigation's conclusion", said UNT Police Chief Ed Reynolds in a statement.