Angry man narrowly misses workers when driving into hotel lobby (VIDEO)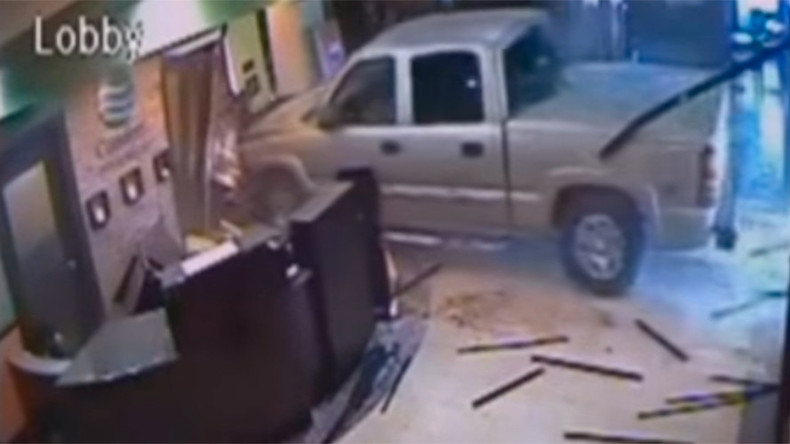 Talk about anger issues. A disgruntled customer drove his car through a hotel lobby in Alva, Oklahoma because they charged his credit card.
John Parsley, 62, narrowly avoided hitting two employees when he rammed his truck into the lobby of the Alva Comfort Inn and Suites last Thursday.
In the video, two of the hotel employees can be seen jumping out of the way of the truck just in time. Parsley reportedly warned the staff he was going to run them over, but the girls assumed he was bluffing.
A police officer tried to calm the customer down outside but instead, in full view of the officer, he decided to ram the building, tearing a huge hole in the hotel's entrance.
Parsley was subsequently arrested and charged with assault, battery with a dangerous weapon and malicious injury to property.
He was held on US$1 million bond on Monday at Woods County Jail.