Turkeys bully Massachusetts mailman, prompting him to carry stick on rounds (VIDEO)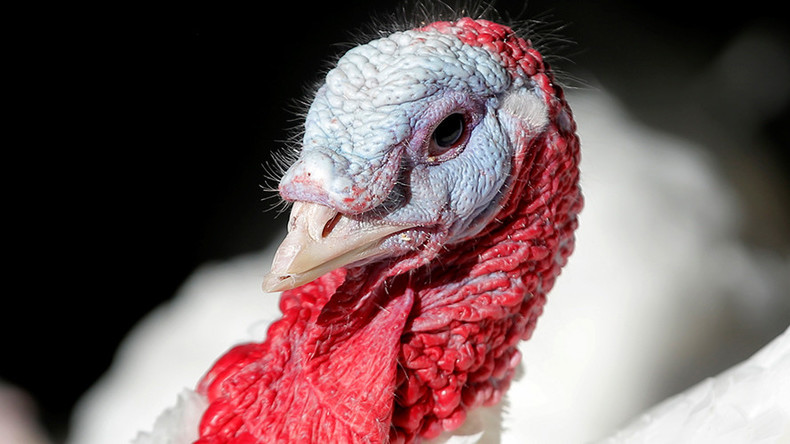 A mailman in Cape Cod, Massachusetts has been dealing with a group of very unusual pests while doing his rounds. While dogs don't seem to mind him, wild turkeys have been harassing him to the point he has had to start carrying a stick while delivering mail.
The lucky turkeys managed to avoid Thanksgiving and now roam the streets of the town. The state has strict hunting regulations, which, according to Bangor Daily News, locals credit for the abundance of wild turkeys roaming free.
The turkeys have become a regular sight in the town, holding up traffic and even doing a bit of shopping on the weekends.
Most of the locals have adopted a fondness for them, except the nameless mailman who is kept in a state of fear by the turkey mafia.
The Falmouth mailman is not alone in his daily battle against neighborhood animals. This mailman can't even get letters through the mailbox such is the resident cats hatred for him.
And this New York mailman has to battle everyday with an overprotective pigeon.
Every Thanksgiving the US President is given the opportunity to pardon a turkey so that it avoids being slaughtered. This year President Obama pardoned a fortunate fowl named Abe, who has reportedly been sighted in Falmouth hanging out at hotspots renowned for being gathering places for the turkey mafia.