91yo Texas man charged with murder for ending terminally ill wife's 'suffering'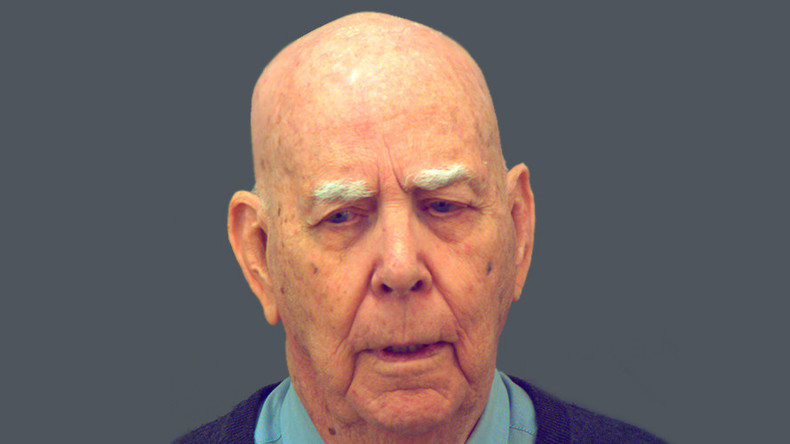 It may have been an act of mercy when a 91-year-old Texas man shot his wife of 65 years. She was terminally ill, after all. But police have charged the nonagenarian with murder.
Evelyn Harvey was 93. She and her husband Nelson, 91, had been living in an El Paso retirement home for nine years as she fought a terminal illness.
Then, between 9:00 and 9:30 local time Saturday night, Nelson shot her in the back of the head. He was tired of her suffering, he later told police.
At 8:10 Sunday morning, a home health-care worker dropped by the couple's room for a daily check. Nelson met the worker at the door and said his wife "had passed away but he did not provide any details," an El Paso police detective wrote in a complaint affidavit cited by the El Paso Times.
The worker, believing Evelyn died from her illness, left.
It was more than three hours later that Nelson's act of crime ‒ or mercy ‒ was discovered. At 11:30 a.m., a supervisor of the home health care agency and staff went to the Harvey's room.
They found Nelson asleep on the couch. Upon waking him, he "informed them that the victim had died during the course of the night and made reference that he was tired of her suffering so he shot her," the affidavit said.
It was then that they investigated Evelyn's lifeless body and saw the gunshot wound to the back of her head.
The supervisor and the business director asked her 91-year-old widower if he had a handgun with him. Nelson walked into the bedroom, opened a drawer, took out the firearm and handed it to them, the affidavit said. They then called the police.
"Officers were dispatched here on a shooting. There is one female victim, 93 years old, who was shot and killed by her husband, 91 year old husband," Sergeant Enrique Carrillo, an El Paso Police Department spokesperson, told KFOX.
"The shooting occurred in the couple's bedroom and there was no threat to the other residents," police said in a statement.
Nelson was charged with murder and booked into the El Paso County Detention Center on a $25,000 bond. He was in a stable mental state of mind and cooperated with authorities.
It could be a difficult case for prosecutors, according to Brock Benjamin, a criminal defense attorney.
"You're using the term 'mercy killing,' sudden provocation and facts like that you can to defend your client, you're going to be talking to the prosecutor and try to negotiate a resolution," Benjamin told KFOX. "If you got to a trial, you're going face a prison sentence which would probably kill a 91-year-old man."
Visitors to the facility where the Harveys lived expressed dismay at Nelson's admitted actions.
"We are in shock, really. We never thought something like this would happen in a place like this," Mario Martinez, who was visiting a friend at the center, told KFOX.
"Well, you would think it's a safe place. It's quiet retirees," Steven Perez, who was visiting his father when the shooting unfolded, said. "It doesn't surprise me that someone has a weapon, just the age of the man that had it."
Guns are not allowed at the center, the assisted-living facility told the local Fox affiliate, but would not comment further on the incident.
Nelson told police he and his wife had no surviving family members or friends living near the retirement home.