New US ballistic missile defense system tested successfully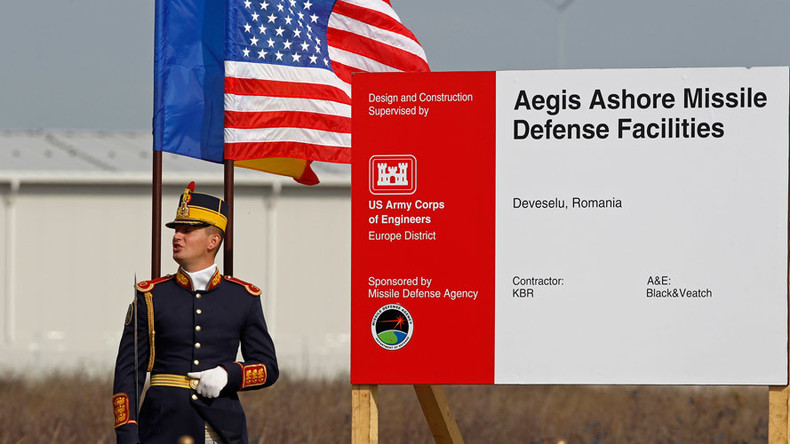 Aegis Ashore, a ground-based ballistic missile defense system (BMDS), passed an interception test off the coast of Hawaii late Wednesday. Military planners expect it to be located in Europe in 2018, citing Iran's capabilities as cause for further build-up.
"The primary purpose of the test, designated Flight Test Operational-02 Event 1a, was to assess the operational effectiveness of the Aegis Ashore capability as part of a larger BMDS architecture," the US Missile Defense Agency (MDA) said in a statement, referencing ballistic missile defense systems more frequently used on US Navy warships, as opposed to being ground-based like Aegis Ashore.
The Aegis Ashore Missile Defense Test Complex, owned by military contractor Lockheed Martin and located southwest of Kauai, Hawaii, at the US Navy's Pacific Missile Range Facility, fired a Standard Missile-3 Block IB, made by military contractor Raytheon, at a target launched by a US Air Force C-17. Raytheon radar spotted the target, transmitting its coordinates to the Aegis Ashore system.
"Today's test demonstrated that the same Aegis Ballistic Missile Defense capability that has been fielded at sea and operational for years, will soon be operational ashore as part of the European Phased Adaptive Approach (EPAA) Phase 2 capability in Romania," MDA director Vice Adm. James Syring said in a statement.
The Romanian station is on track to be established by the end of the year, according to Rear Admiral Jon Hill, of Integrated Warfare Systems, who spoke to US Naval Institute News in November. It would be led from Ramstein, Germany, with a radar facility in Turkey.
In addition to its presence in Romania, another Aegis Ashore system is to be located in Poland by the end of 2018.
US Pacific Command, US European Command, and the Joint Functional Component Command for Integrated Missile Defense, a component of US Strategic Command, all took part in the tryout conceived to deter attacks on NATO countries.
Riki Ellison, founder of the non-profit Missile Defense Advocacy Alliance, told Reuters the test mimicking an Iranian Ghadr-110 medium-range missile was a "significant achievement."
Russian and Chinese officials, however, take the NATO expansion as being aimed at them more than Iran, as US officials stress.