Yellowstone grizzlies could be fair game for hunters under new rules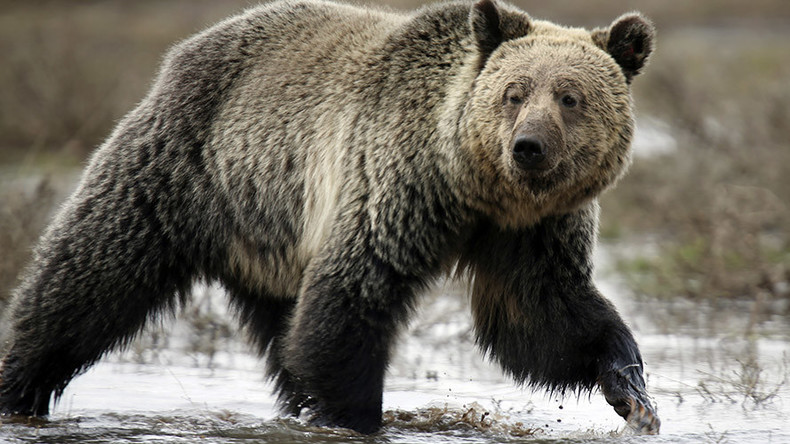 Grizzly bears that live around Yellowstone National Park could be stripped of the endangered species status that protects them from hunters, according to a leaked government letter cited by the Guardian.
Yellowstone grizzlies were classified as "endangered" under the federal Endangered Species Act in 1975. At that time, there were only 136 grizzlies in or around the renowned national park, which is located in Wyoming and spills over into Montana and Idaho.
In 2014, the population had recovered to somewhere between 674 and 839, according to the National Park Service. The number of female bears producing cubs in Yellowstone has remained relatively stable since 1996, suggesting "the park may be at or near ecological carrying capacity for grizzly bears."
This recovery has led to the states that contain Yellowstone to consider removing the bears from the endangered species list. A leaked letter from Dan Ashe, director of the US Fish and Wildlife Service (FWS), to state officials said that there is a "mutually understood process that will allow the Service to proceed with a proposed delisting" for grizzlies in the region, the Guardian reported.
The plan that the FWS proposed would allow for bears to be removed from the endangered species list so that they could be fair game for hunters, but only if certain conditions were met. The grizzly bear population would not be allowed to fall below 600 except to address "human safety issues," and more bears would be allowed to be killed via hunting as the population passes the 747 threshold.
Despite the proposed rules having mechanisms to protect the bear populations, some conservation groups are opposed to Yellowstone grizzlies losing their endangered status. They note that the Yellowstone area is one of the last parts of the US to have grizzly bears, a species that was once spread across North America from Alaska to Mexico.
"Once again, we see director Ashe cutting deals for political expediency instead of following the science," Bethany Cotton, wildlife program director for WildEarth Guardians, told the Guardian. "The Endangered Species Act is incredibly effective at recovering imperiled species, and will do so for grizzlies across their range, but only if they retain protections until the science clearly demonstrates recovery."
A FWS spokesman said that the agency has not come to a final decision.
"The Fish and Wildlife Service does believe that grizzly bears have biologically recovered but we are still looking at the delisting proposal," she said. "We want to see that the recovery would still be viable if protections are removed so that the species never needs Endangered Species Act protection again."