Armed teen shot by officer while running towards Kansas high school – reports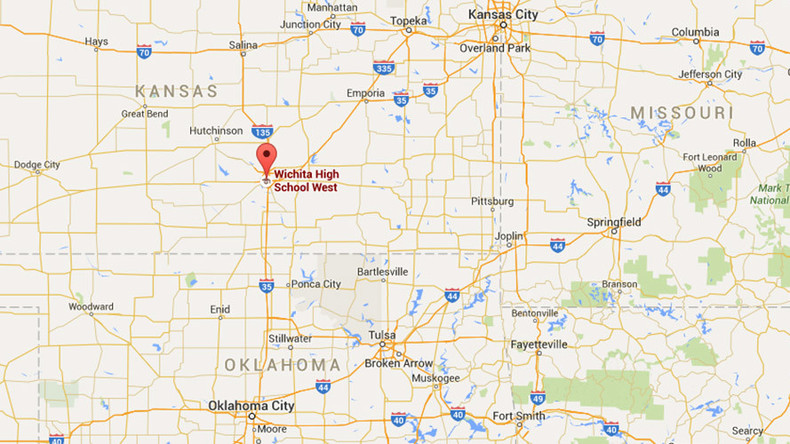 A 17-year-old is in critical condition after an officer-involved shooting was reported near Wichita West High School in Kansas, according to local media. The teen was running towards the school when he was shot, police said.
The shooting took place near an intersection located near the school, Sedgwick County told local KSN News.
While the situation began as a traffic stop, police said it escalated when one person in the vehicle, a teenage boy, ran out of the car and towards the school with a gun in his hand, KWCH reported. The teen was then shot multiple times.
The high school itself has been placed on lockdown, according to KSN, but a basketball game inside is continuing as scheduled.
Three other people were inside the vehicle at the traffic stop and have been arrested, KFDI stated. The teenage boy was reportedly shot in the leg.
Witnesses told KSN that they heard six or seven gunshots around 6:40 p.m.