Holy smokes: Police investigate toddler smoking marijuana (VIDEO)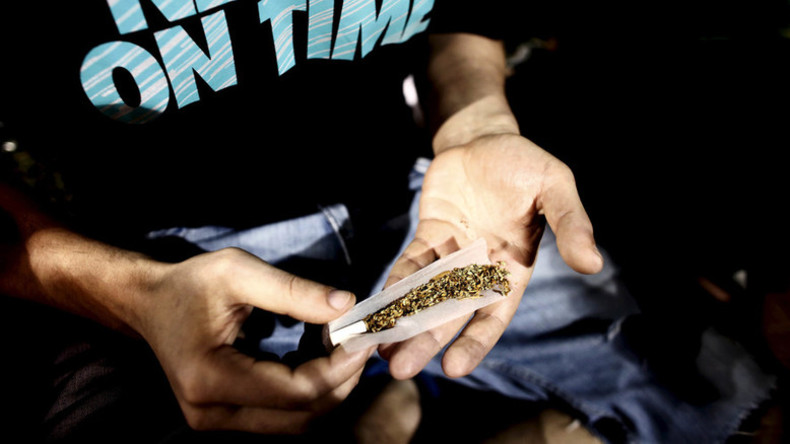 Chicago police have launched an investigation into the source of a video which shows a child allegedly smoking marijuana.
The video, recently posted on social networks, shows a diaper-clad toddler smoking while an adult encourages the child, telling him to inhale.
"Smoke, bro… inhale it… do this," a voice behind the camera says, before adding "let me hit that."
The video was originally uploaded to Facebook, where it was brought to the attention of anti-violence activist Andrew Holmes, who then alerted police.
"I want to rush to find out who these individuals are, get them some help because they need to be incarcerated," Holmes told Fox32 in Chicago.
A Special Victims Unit is currently investigating but is understood to have "a pretty good idea" who the adult in the video is, according to the media.
This isn't the first time such a video has emerged online. A 21-year-old Cincinnati mother was arrested in 2010 after a video on her mobile phone showed her apparently teaching her two-year-old daughter to smoke marijuana.
In 2010, this video of a two-year-old smoking cigarettes in Indonesia went viral after it transpired the child had become addicted to nicotine and was smoking 40 cigarettes a day.