US flag-bearing intruder triggers White House lockdown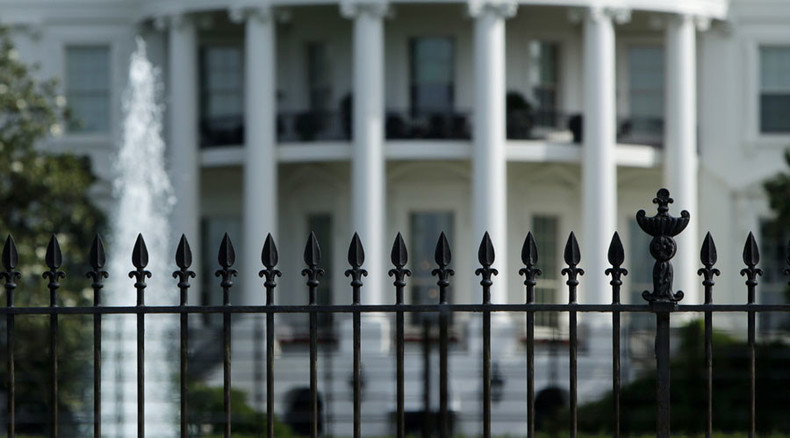 One American "patriot" draped in a US flag has disturbed the Obama family thanksgiving mood after he climbed over the White House fence, ending up at the lawn with his arms raised in victory gesture.
His jubilant cheer however did not last long, as he was immediately apprehended and taken into custody by the Secret Service.
The suspect, named Joseph Caputo might now faces criminal charges, the US Secret Service said, without providing any further details about the detained man.
The incident, which took place at 2:45 pm on the North Lawn, forced armed security personnel to briefly secure the outside perimeter of the White House.
The residence was placed on lockdown as the Secret Service swept the area for possible security violations. Nearby streets were closed off, according to local media.
President Barack Obama and his wife and daughters have been spending the national holiday at the White House.
Scaling the White House fence has become sort of a tradition, with breaches taking place on regular basis. In July, one woman was arrested in a similar incident while another person was arrested in April. Last year, an army veteran hopped the fence with a folding knife.
In an attempt to scare away unwelcome visitors the Secret Service recently upgraded security at the White House, making the fence harder to climb by placing sharp metal spikes on top of it.