Providence 'dancing cop' sacked over Black Lives Matter protest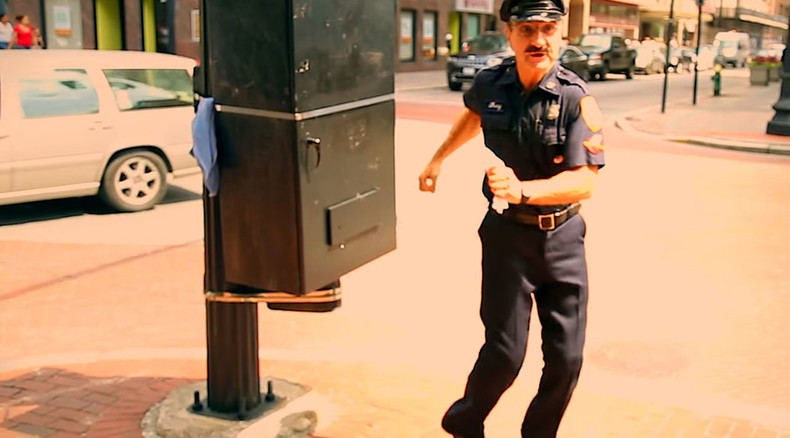 An iconic police officer from Providence, Rhode Island says he was fired for organizing a protest outside a donut shop where a worker wrote #BlackLivesMatter on a cop's coffee cup.
Tony Lepore, who is known as "The Dancing Cop" for breaking into dance while directing traffic in the city, organized a protest outside a Dunkin' Donuts store in October, after a worker there wrote "#blacklivesmatter" on a fellow officer's cup.
He also called for the employee to be sacked.
Lepore, who retired in 1989 but has been rehired every Christmas since 1992 for his alternative approach to traffic management, explained that the protest was intended to "make sure all police officers were treated like police officers, not like dirt."
After meeting with police officials on Tuesday though, the 68-year-old learned he would not be strutting his stuff on the streets of Providence this year, as the police department was firing him.
Lepore believes various community groups were offended that had had organized such a protest, and put pressure on the department to have him removed.
"Mr. Lepore was not authorized to speak on behalf of the Providence Police Department and his actions were, in my judgment, a disservice to the department and to members of the Providence community," Police Commissioner Steven Pare said in a statement.
Lepore, who received $2,000 for his annual appearances, is disappointed with the move and has branded those behind it as "political puppets".
"I will stand behind my actions, and I would do it again. It`s about the men in the street not the puppets," he wrote on his Facebook page.