68% call Hillary Clinton's email server unethical or illegal, people split on Benghazi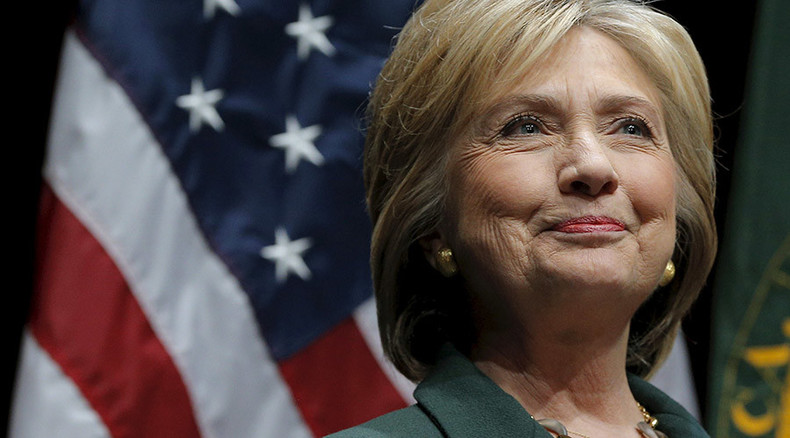 A McClatchy-Marist poll released on Friday reveals the depth of distrust towards Hillary Clinton, the frontrunner for the Democratic presidential nomination, even from the non-Republicans she will need to secure a potential victory in 2016.
Asked, "Do you think Hillary Clinton has sufficiently answered questions about the incident in Benghazi?" only 49 percent of those polled answered "yes." Of course, an overwhelming majority of Democrats (79 percent) said "yes," while very few Republicans (15 percent) agreed. Forty-six percent of independents affirmed "yes," steering the overall results to a near tie.
Similar results came from the question, "Do you think the Republicans should continue their investigation?" Forty-five percent of those polled thought they should carry on, but among independents, there was more support at 48 percent.
Perhaps most telling is how people reacted to the private email server query, "Do you think Hillary Clinton did something unethical, but not illegal?"
Democrats, Republicans, and independents were closer to a "yes" consensus here than for any other poll question. Just as a total 40 percent of respondents said, "yes," so did 40 percent of Democrats. Republicans agreed 32 percent of the time, while independents said "yes" 46 percent of the time. This is as close to unity as the factions got, showing there is a tough crowd out there for Clinton to impress.
McClatchy also found plurality from nearly all demographics of voters who think she acted unethically, though not above or outside the law when setting up the server.
"It was poor judgment mixing your professional and your private emails," said, Andrew Spevko, a 52-year-old computer engineer from Berkeley and one of the Democrats polled, according to McClatchy. "That division should have been recognized."
Twenty-eight percent believed Clinton did something illegal. Again, this figure was steered by the 27 percent of independents who said the same thing. And once more, Republicans and Democrats were widely disparate, 56 percent to 4 percent respectively answered "yes."
Almost as many, 27 percent, said Clinton did nothing wrong. Twenty-two percent of independents said so, while only 9 percent of Republicans gave her the benefit of the doubt versus 49 percent of Democrats. It might be noteworthy that slightly less than half of Democrats believe this.
"Hillary Clinton does very well with Democrats, no question, but independents are not so sure," Marist Institute of Public Opinion Director Lee Miringoff told McClatchy.
The McClatchy-Marist poll took place from October 29 to November 4, reaching 1,465 adults by landline telephone. Its margin of error is 2.6 percent.
The same day as the poll's release, November 12, Fox News reported that FBI agents are expanding their investigation into Clinton's private email server. They are considering US Code 18, Section 1001, a statute used against those who cost federal agents time or resources with "materially false" statements. Violation of Section 1001 results in a felony, punishable by up to five years of prison time.
There are also potential violations of the Espionage Act relating to "gross negligence" in the handling of classified material, according to anonymous Fox News intelligence sources.
Rep. Trey Gowdy (R-South Carolina) is committed to continuing the special congressional committee concerning the Benghazi investigation, which he first opened in May of 2014, despite criticism from opponents that it is politically motivated.