What to do with pot tax revenue and other Election Day ballot issues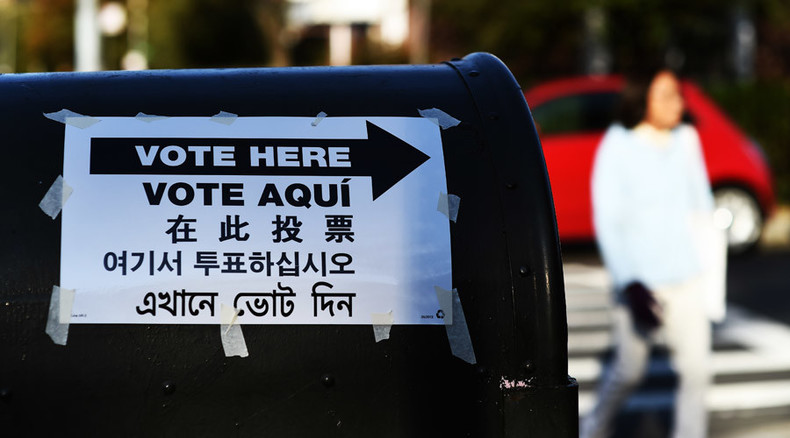 It's Election Day in the USA. While presidential candidates won't be on the ballot for another year, there are still plenty of issues to drive voters to their local polling places, like pot legalization and transgender bathrooms.
Ohio may legalize and monopolize marijuana
Ohio could become the fifth state to legalize marijuana, but the Buckeye State's cannabis crowd may be less enthusiastic about victory at home than they were watching from afar.
If Issue 3 wins, anyone who's of drinking age will be able to purchase an Ohio Marijuana Control Commission license for $50. Then they're free to use pot recreationally, cultivate it, and even divvy up to eight ounces of the homegrown weed to fellow Ohioans. No license would be necessary to buy or transport it, and anyone could share or trade the drug in amounts equal to or less than one ounce.
There is a catch, however. Issue 3 would also create an oligopoly. Just 10 commercial licenses would be issued, and they're already spoken for. The Marijuana Growth, Cultivation and Extraction (MGCE) farms would be operated by the major backers of the ballot proposal, and no one else would be permitted to sell to dispensaries, of which there would be a limit of 1,100.
"Passage of this proposal will result in much-needed economic development opportunities across Ohio, and update the state's position on marijuana in a smart and safe way," Nick Lachey, 98 Degrees boy band singer and potential Ohio pot oligarch, said in a statement. He is joined by Oscar Robertson, a retired NBA player, Frostee Rucker, a retired NFL player, two descendants of President William H. Taft, as well as other business people who will make up the select few commercial suppliers.
They face likely opposition from former Ohio governor and current presidential candidate John Kasich and Ohio Attorney General Mike DeWine, but also unlikely opposition. The state's Libertarian and Green parties are against Issue 3, while anti-prohibitionist groups are divided, concerned about the prohibitive effects of a state-crony-monopoly system.
Watch the first Issue 3 ad:
Seattle elections may never be the same
Seattle is a renowned liberal city, but not democratic enough for backers of Initiative 122. If voters pass it, they would receive four $25 Democracy Vouchers each. The $100 could be lumped together or split among candidates of each voter's choosing, as long as the candidate opts out of receiving money from major donors.
In 2013, just 0.3 percent of Seattle's residents made up two-thirds of political donations to Seattle races, according to Sightline Institute, a non-profit backing Initiative 122.
The system would be funded by a decade of annual $3 million property taxes.
It would also compel candidates to more comprehensively report their personal and family wealth. In order to get the vouchers, candidates would have to vow not to take donations from people or companies that did $250,000 in business with Seattle in the last two years, or anyone currently under contract for that amount or more. Furthermore, the candidates would not be allowed to take from any lobbyist who paid $5,000 to the city in the last 12 months.
The measure would also regulate donations from paid petitioners, who would be required to wear a tag saying "paid signature gatherer," and elected officials or their top staffers, who would be banned from lobbying Seattle until out of office for three years.
Houston bathrooms at the heart of anti-discrimination prop
The Houston Equal Rights Ordinance is better known as "the bathroom bill" to its opponents. Proposition 1 would reaffirm a 2014 ordinance adopted by the Houston City Council, which prohibits discrimination based on sexual orientation and gender identity, categories unprotected in federal laws.
Houston Mayor Annise Parker is the first gay mayor of a major US city and didn't expect too much controversy when she realized her city was the only one in Texas without such a protection and rendered the situation through the City Council. Pastors in the area were vexed, however, and took advantage of the situation when the local government demanded sermons be handed over and registered if they pertained to transgender or gay issues.
The word "bathroom" doesn't appear in Proposition 1, but the specter of male-born transgender people using the women's "public accommodations" has become the whole issue for many voters.
The Human Rights Campaign, the ACLU of Texas, the NAACP of Houston, the Houston Hispanic Chamber of Commerce and several local businesses are for it, while the US Pastor Council and Republican presidential candidate Mike Huckabee have backed up the morally outraged local pastors.
San Francisco has an issue that needs to be put to rest
As goes the rise of the tech industry, so go rent prices in San Francisco. In fact, if a renter can find a single-bedroom for $3,000 per month, that's better than the many who can't afford that average rate. There just aren't enough homes to go around, and that's what Proposition F proponents say they will correct if enough voters join them.
Proposition F limits short-term rentals like those posted on the Airbnb website, forcing them to be taken down after 75 nights in a year. Behind the idea are unions for workers of hotels and restaurants, as well as the San Francisco Tenants Union and influential politicians such as Sen. Dianne Feinstein (D-California) and state Sen. Mark Leno (D-San Francisco). Three planning commissioners are supporting the initiative as well, while the county supervisors are split.
On the other side are Airbnb, SF Mayor Ed Lee, California Lt. Gov. Gavin Newsom, and both major political parties in the city.
"We're suffering through the worst housing crisis this city has faced since the 1906 earthquake. We can't build housing fast enough to accommodate the new folks who are moving in here," ShareBetterSF, the hotel and restaurant unions-backed organization behind Prop F, told Rolling Stone through a spokesman.
Under Prop F, hosts must register and file reports each quarter, which entails how many nights guests stay, and services like Airbnb would be open to lawsuits by housing rights groups.
Airbnb ran an ad campaign against Prop F, hailing the tax-revenue its business generates for local libraries and schools. The tone came across as condescending, or worse, however, and backfired in the views of many.
Colorado voters have the best problem
The one big problem with legalizing recreational marijuana in Colorado has been tax revenue. There is too much of it. Last year, the state was forced to reimburse taxpayers, a move many would not like to see repeated.
Proposition BB would designate the current 10 percent sales tax and 15 percent excise tax to cover $40 million of a school construction fund. Another $2 million would go to the Colorado Department of Education to fund a "school bullying prevention and education cash fund."
However, education department officials "haven't analyzed it yet and decided how the money would be put to good use," according to a spokeswoman who spoke to AP.
Prop BB would also send $200,000 to the Department of Law so police could be trained, possibly on how to deal with stoned suspects. Then there is another $8 million, but it hasn't been allocated yet, because more tax revenue has come in since the referendum was written. If the total $66 million isn't approved by voters to go into other funding, they themselves will collect small checks once again. $25 million from the income tax would be sent back in..