North Carolina Central University on lockdown over gunman reports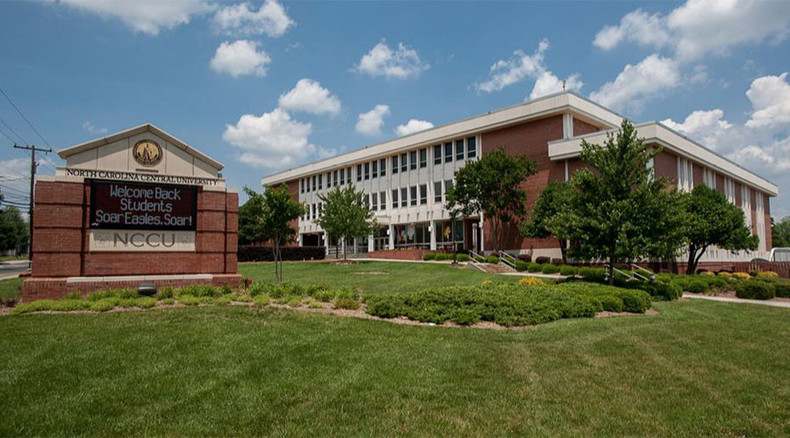 Police have declared an emergency on the North Carolina Central University campus, saying there is an active shooter in the area. They have urged students and faculty to seek shelter.
"Active shooter. If safe, seek shelter away from gunfire. Lock your door," the university said in a statement on its Twitter account.
According to various videos posted on social media, police have arrived at the scene and are searching the grounds for the gunman.
NCCU campus police said that one student was injured in the incident, according to a local media report. However no details have been provided as to the extent of the injuries.
The lockdown was lifted just after 11:30 pm local time.
Over 8,000 students attend NCUU in Durham, with about a third of them living on campus, according to the university's website.