Suspicious substance found at Congress building in Washington, police at scene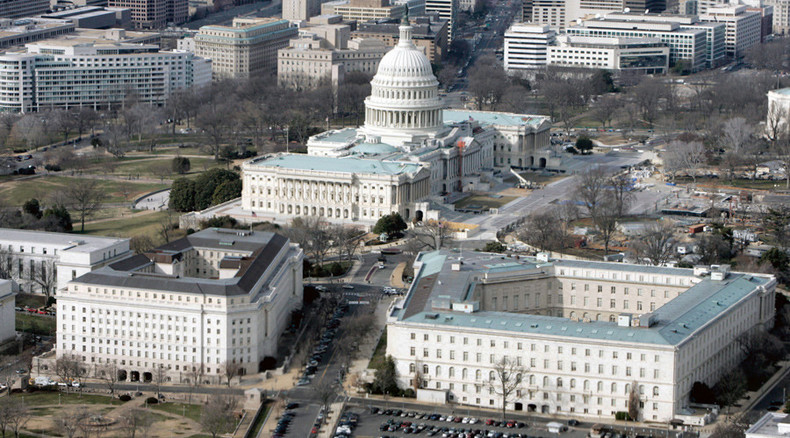 The US Capitol Police were investigating a suspicious substance found at the southeast door of the Cannon building in the US capital on Wednesday morning, according to local media.
The southeast door was closed, with several hallways of the building on the first floor also closed to staff, ABC7 News reported.
The substance was found inside a hallway near the entrance around 8:15am, the Washington Post reported. It was "white and powdery," according to the US Capitol Police spokeswoman Kimberly Schneider.
Cannon House Office Building east entrances are closed by security. Anyone know why?

— Jonathan Gormley (@JonathanGormley) October 21, 2015
Authorities said the tests found nothing hazardous and the building on the US Capitol grounds was fully reopened.
The Cannon House is the oldest congressional office building outside of the Capitol Building. A complete renewal process is ongoing at the site.