Black women get lower standard of breast cancer care – study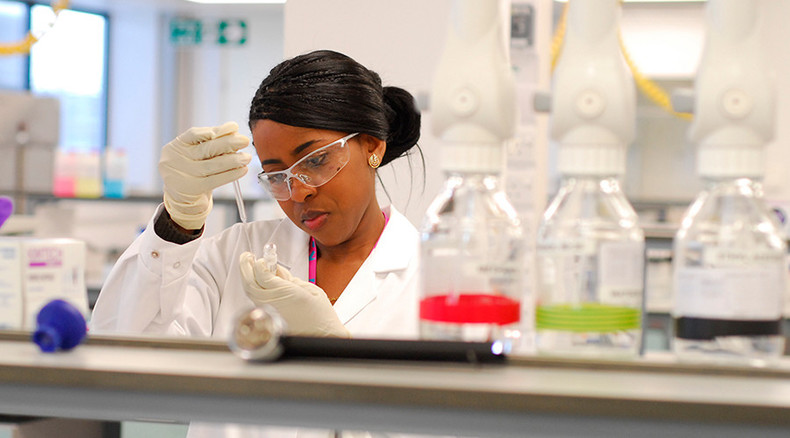 Minority women, especially African-Americans, are more likely to be diagnosed later in the disease than white women, and are also less likely to receive recommended treatments, according to researchers.
The largest study to ever look at the disparities in breast cancer treatment in the US was released Tuesday by the American Cancer Association. It confirms what other reports have said before: Black women are more likely to have larger tumors, to be diagnosed later and to receive wrong treatment than white women.
"We found that there is a consistent pattern of late diagnosis and not receiving recommended treatment for some racial and ethnic groups across all breast cancer subtypes," the study's lead author, Lu Chen of Fred Hutchinson Cancer Research Center in Seattle, Washington, said in a statement.
READ MORE: Aspirin could double life expectancy of cancer patients – study
Chen's team looked at data on more than 100,000 American women listed in the National Cancer Institute's cancer registries. Researchers concluded that other groups of minority women, such as Native Americans, are more likely to be diagnosed with more advanced stage breast cancer.
"African-American and American Indian/Alaska Native women in particular had the highest risk of being diagnosed with stage IV triple-negative breast cancer," the study said. Black women had a 40 to 70 percent higher risk of having stage IV cancer – the stage at which the disease spreads throughout the body and can no longer be cured.
African-American and Hispanic women were also consistently at higher risk of not appropriate treatment across all subtypes of cancer. In other words, they are getting poor care, leading to worse outcomes with the disease, researchers found.
READ MORE: Safer to be short? Tall people more likely to develop cancer, study claims
But differences in care may only be one pieces of the puzzle. Dr. Stephanie Bernik, chief of surgical oncology at Lenox Hill Hospital in New York City, is not surprised by the study's findings. While studies have indicated that there may be genetic differences leading to cancer, Bernik said that the reasons behind the racial and ethnic gap in breast cancer diagnosis and aren't quite clear.
"Socioeconomic factors probably play a role, as women with less resources are less likely to seek care and follow through with recommended treatments," Bernik said, according to U.S. News & World Report. "There needs to be more study as to how to optimize treatment for these women, as current strategies are not effective enough."
In the United States, about 128 in every 100,000 women have breast cancer. While the disease is most common in white women, 33.8 in every 100,000 black women die from it, compared to only 25 out of every 100,000 white women, according to the National Cancer Institute.