Trigger happy bystander fires at shoplifters' getaway car, could face charges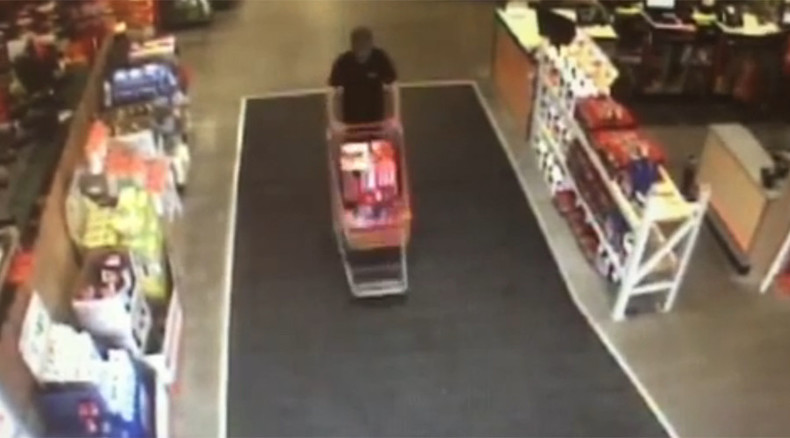 What was she thinking? Gun rights defenders are shaking their heads over the behavior of a trigger happy woman who fancied herself a vigilante on Tuesday in a Home Depot parking lot in Auburn Hills, Michigan.
Like a bad game of Cops and Robbers with the wrong half missing, a shoplifter and getaway driver got away with over $1,000 worth of hardware as an otherwise uninvolved 48-year-old gunslinger took it upon herself to fire at their hightailing vehicle. When the real cops arrived, the Clint Eastwood wannabe had some explaining to do.
After cooperating with Auburn Hills Police, the woman, who's licensed to carry a concealed pistol, was released pending further investigation. However, police did conclude she had fired her weapon without being in danger, which could lead to a variety of charges. In Michigan, possessing a gun while committing a crime is charged as a "felony firearm" with a minimum two-year prison sentence. She could also face charges of reckless use of a firearm or felonious assault.
Gun experts agree she could be arrested. Some believe she should be.
"It's my worst nightmare as a [concealed pistol license] instructor," Doreen Hankins told the Detroit Free Press. "You have to know the entire situation before you pull that handgun out. And I don't see that a shoplifter at Home Depot fills any of those criteria."
State law requires an imminent threat to life or limb or sexual assault to justify use of a gun. Even if the robbers had pinched the last set of LED light bulbs that would've fit her bathroom decor, or the woman simply loved Home Depot, it wouldn't be enough.
Meanwhile, the suspects are still loose. Police posted security camera footage on their Facebook page, prompting comments like, "this police department seems to be amazingly confused on which crime actually matters. Hint: it ain't the shoplifter."

Another read: "The shooter gives responsible firearm owners and CPL holders a bad name."
The video shows the shoplifter running a full shopping cart out of the store and into a small black SUV. No video of them evading Superwoman has been reported. The driver was a black man and the suspected shoplifter is a white man, both described as being in their 40's. The SUV might have tire damage from the shots fired.