'A loss for words': Names of #UCCShooting victims released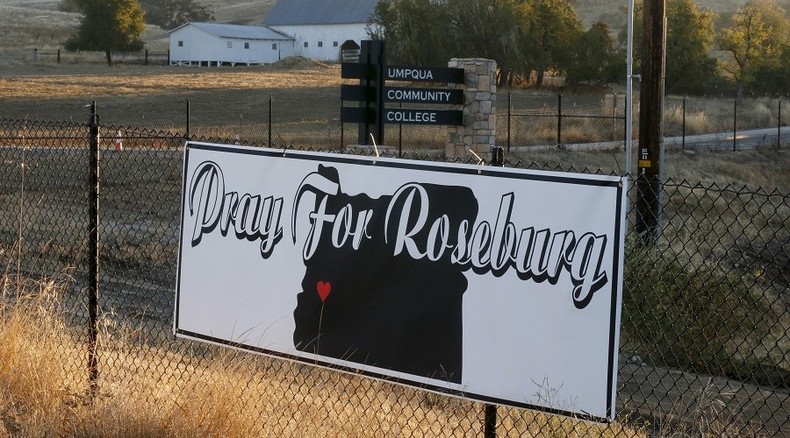 The first victims of the Umpqua Community College shooting to be named are Lucas Eibel, Lucero Alcaraz, Jason Johnson and Rebecka Carnes.
Police later released the names of other victims.
The four were among the nine people who died when Christopher Harper-Mercer fired on people at the college's humanities building, allegedly singling out those who said they were Christians.
Lucero Alcaraz, 19
Lucero Alcaraz was a 19-year-old woman who was training to become a pediatric nurse. She was one of the first victims to be identified on Friday morning.
"Lucero, I miss you I wish you were here," her older sister Maria Alcaraz wrote in a tribute on Facebook. "I can't sleep. I never got the chance to tell you how proud of you I was."
"You would have been a great pediatric nurse. I was so proud of you for getting you college completely paid through scholarships and you made it into college honors."
READ MORE: Army vet lunged at UCC shooter, survived 5 shots on son's 6th birthday
Lucero was survived by five siblings.
Lucas Eibel, 18
Lucas Eibel's death was confirmed by his brother Mitchell. Eibel was 18 and was a quadruplet; he had two brothers and a sister. He was selected as one of 87 students who had qualified to become UCC Scholars, according to a release from the college.
The Eibel quadruplets all graduated from high school earlier this year, according to the Roseburg News-Review.
Jason Johnson, 33
Jason Johnson had struggled with drug addiction, but completed a six-month rehabilitation program with the Salvation and enrolled in UCC to continue his education.
"He started Monday and he was so proud of what he had accomplished, and rightly so," his mother, Tonja Johnson Engel tearfully told NBC News. "The other day he looked at me and hugged me and said, 'Mom, how long have you been waiting for one of your kids to go to college?' And I said, 'Oh, about 20 years.'"
Rebecka Carnes, 18
Rebecka Carnes' was an 18-year-old who was studying to be a dental hygienist.
"We are at a loss for words," her dad told KATU News.
When asked what she would say to her daughter, Chandler said "I would tell her that I love her, and I want her in my arms."
Kim Saltmarsh Dietz, 59
Another victim was Kim Saltmarsh Dietz, a student at UCC who had been attending a lecture when the gunman burst in the room.
Her former husband, Eric Dietz, posted a picture of his wife on Facebook with the following caption:
"It is with deep grief in my heart that I must announce that Kim was one of the people killed yesterday at UCC."
Kim's daughter, Shannon, who had also been at the college at the time of the shooting was not harmed.
The staff at the winery where Kim had been a caretaker, Pyrenees Vineyard, posted their condolences. "None of us at Pyrenees can make sense of this horrific tragedy," they wrote.
High School friends from the class of '74 expressed sorrow at the loss of their friend.
Treven Taylor Anspach, 20
The eighth victim to be named was Treven Taylor Anspach, 20. He was one of the three critically wounded people who were sent to Eugene for surgery but did not survive, according to People Magazine.
Anspach worked at Roseburg Forest Products, a wood products company, in the plywood department.
Jesse Milbrat, 20, who worked with Treven at Roseburg was devastated by his friend's death
"He was a hard worker and a damn good basketball player," Milbrat told People. "I was with him the last day I was in Oregon before I left for the Army [in May]."
"The last thing he said to me was, 'Good luck and thanks for your service,'" he said.
"He was a great kid. He deserves way better. He will be truly missed. Prayers to his family."
Quinn Glen Cooper, 18
Thursday would have been Quinn Cooper's fourth day at Umpqua Collage, which he joined after graduating from Roseburg High School, just like his older brother Cody. Quinn was 18 years old.
"I have some very sad news for everyone, Quinn (Wilsburg(L8)) Cooper did not make it. The FBI came to [the] house and confirmed it," Quinn's brother said on Google Plus.
Described as a "funny, sweet and wonderful loving person," Quinn is being mourned by his family and friends as well as the Ingress game community worldwide.
"In the wake of today's tragedy we have seen an outpouring of concern and kindness from agents all over the world, thank you," Ingress player Kristen Heath said.
Cody Cooper has started a memorial fund for his brother, where everyone can support Quinn's grieving family.
"He will be missed greatly by many many people please remember him for his fun and witty nature and all of the fun he had with everyone," reads a statement Cody posted on behalf of their mother.
As an athlete, Quinn was set to take his brown belt [karate] test – just two steps away from the highest martial arts achievement – next week on October 10.
Lawrence Levine, 67
The oldest victim, Lawrence Levine, 67, was an assistant English professor at UCC. He was the only teacher to be killed in the attack in Snyder Hall. Witnesses said the shooting began in Levine's writing class. Levine was from Glide, Oregon, and was a graduate of the University of Oregon. He had an interest in fly fishing.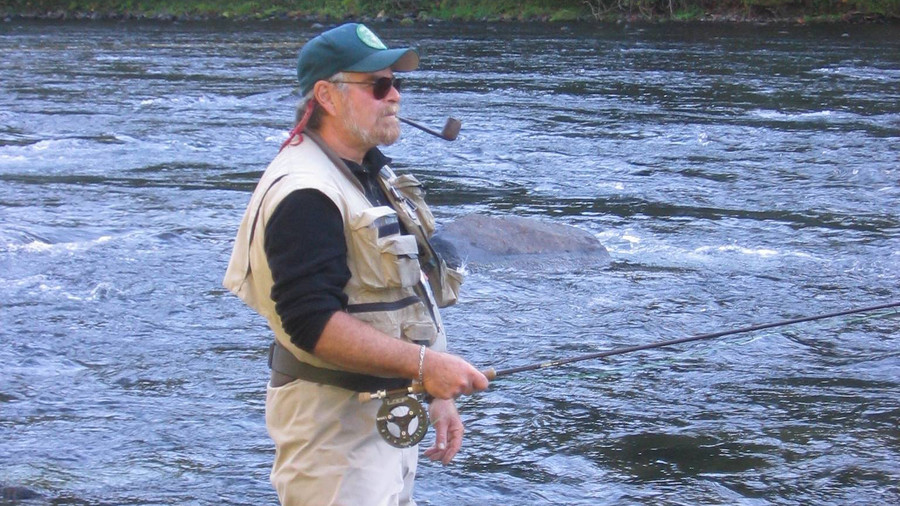 According to CNN, one surviving victim told her family that the gunman told her professor, "I've been waiting to do this for years," and then shot him point blank.
Levine was the uncle of John Kenneth Press, who works at Namseoul University in South Korea. On the day of the shooting, Press wrote in his Facebook page:
"Hey All, Today's mass shooting happened at the university at which my uncle teaches. My family is very anxious to hear from him."
"Today as I rode into my little university, I wanted to stop and hug our security-gate guards. Not speaking English, this would just seem strange to them. But, please do take a moment to share your appreciation with those you meet today."
Sarena Dawn Moore, 44
Forty-four-year-old Sarena Dawn Moore moved to Myrtle Creek from Reno, Nevada. Her Facebook profile pictures show her to be passionate about animals. Moore's brother, Rick Goin, has called for his friends on Facebook to pray for his sister.
Moore worked for the Oregon Conference of Seventh Day Adventists, according to her Facebook page.