Dozens injured in 'scuffles, chaos' at Tempe, Arizona music festival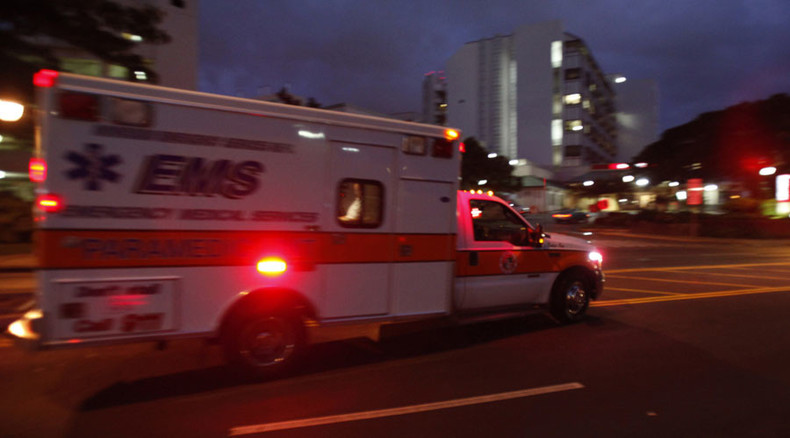 Up to 40 people were injured in an apparent stage rush at the Summer Ends music festival in Tempe, Arizona, local media has reported. Several teenagers were evacuated in ambulances, with at least two facing "life-threatening" injuries.
The concert was temporary halted due to the medical emergency, local broadcaster KPHO reported. It was later resumed.

According to ABC15, at least 7 people have been taken to a local hospital. Two juveniles were evacuated with life-threatening injuries, the agency quoted fire officials as saying.

Two women reportedly collapsed in front of a festival stage after "suffering seizures."
Speaking to KPHO, a concert-goer described the stampede: "Kind of a disaster in there. It's really packed. It's intense." Another fan was reported as saying "We were suffocating."

It was not immediately clear what caused the incident at the Tempe Beach Park. Popular rap / hip-hop singer J. Cole was the festival's headliner on Saturday night, while Kanye West was scheduled to sing there Sunday.
Dozens of ambulances were dispatched to the scene. Later reports cited most injuries as "heat- and alcohol-related."

Others, however, described scuffles and people being trampled upon.

"There's been lots of scuffles and dehydrated people because everyone's been drinking," an 18-year-old student told KPHO.
"It was crazy … People were getting pushed, stepped on, trampled over. Nobody was really caring about anybody," another witness said.