Alabama's meth law turning pregnant mothers into criminals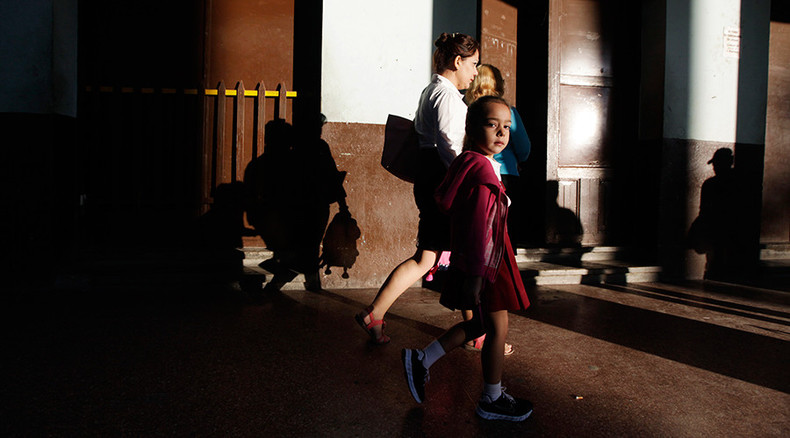 Alabama's chemical endangerment law was introduced to protect children during a rampant methamphetamine crisis. Now, prosecutors and courts are using the law to target expectant mothers who have exposed their fetus to controlled substances.
Arrests of new and pregnant mothers have numbered in the thousands since the law was introduced in 2006, with penalties running as high as 10 years in jail for a conviction. This outcome is the result of a lack of standards in the law as well as increased rights granted to unborn fetuses in the state that have exposed new and pregnant mothers to charges of child abuse if any traces of drug are discovered in their bodies or their babies.
One such case involved Casey Shehi, 37, whose son James was born in perfect health despite being one month premature in August 2014, according to a ProPublica and AL.com story about the law's troubling outcomes. A maternity nurse wanted to test the baby's urine since they had a positive read on benzodiazepines, a type of sedative. The nurse asked the mother if she had a prescription for any form of benzo – Xanax or Klonopin or Ativan. Shehi recalled that she had taken half a valium on two occasions. The child, however, ended up testing negative and was returned to his mother. Afterwards, they went home.
A few weeks later, investigators from Etowah County Sherriff's Office appeared with a warrant for Shehi and charged her with "knowingly, recklessly or intentionally" causing her baby to be exposed to controlled substances in the womb, a felony punishable by up to 10 years in prison.
They led her to an unmarked car, handcuffed her, and took her to jail.
Eventually, the charges were dismissed and Shehi was cleared, but Shehi's case is similar to more than 1,800 other cases identified by Politico from 2006 to 2015 when women were arrested under the chemical endangerment law. Of those arrests, a quarter of the women, or 479, were prosecuted.
Lawmakers passed the chemical endangerment measure in 2006 when a methamphetamine crisis had been ravaging Alabama communities in the northern part of the state and along the Florida border for over a dozen years. The crisis was fed by do-it-yourself drug labs created in people's homes. Hospitals reported an increase in the number of scrawny, often premature newborns showing signs of exposure to meth in the womb.
Politico reported that drug abuse during pregnancy was more nuanced, however. The most common drug identified in court records wasn't meth but marijuana, followed by cocaine. Meth was number three. About 20 percent of the cases involved only pot. Most of the women did have a history of drug abuse and other arrests, but a quarter had no prior adult criminal records.
In a related story, a new study from the Centers for Disease Control and Prevention found that one in 10 pregnant women admitted to drinking, with one in 33 admitting an episode of binge drinking. US health officials have set a goal of eliminating all binge-drinking by pregnant women by 2020, and limiting other drinking to only two percent.
"There is a need for a comprehensive approach to reduce alcohol use and binge drinking among pregnant women," wrote the report's authors, who work in the CDC's National Center on Birth Defects and Developmental Disabilities and the National Center for Chronic Disease Prevention and Health Promotion, according to the Los Angeles Times.
Researchers analyzed data collected between 2011 and 2013 from a random sample of households from all 50 states and the District of Columbia, which included more than 200,000 women of childbearing age – 8,383 of whom said they were pregnant.
The women in the sample were asked if they had consumed alcohol at least once during the 30 days before their interview – 53.6 percent of the women who weren't pregnant said that they had, while only 10.2 percent of the pregnant women did.
The survey found, that the more educated a women was, the more likely she was to admit drinking while pregnant. Among expectant mothers who were college graduates, 13 percent said they had consumed alcohol in the past 30 days, compared to 7.7 percent of those who dropped out of high school.
The American College of Obstetricians and Gynecologists warns that "no amount of alcohol consumption can be considered safe during pregnancy." Fetal alcohol syndrome is only one side-effect of drinking during pregnancy, ACOG says – others include miscarriage and stillbirth.
The study was published on Thursday in the CDC's Morbidity and Mortality Weekly Report.