Don't use our drugs to kill – India-based company to state of Arkansas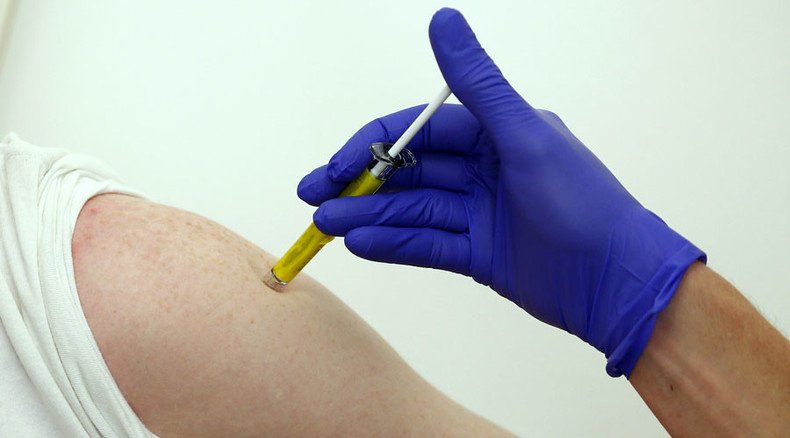 India's Sun Pharma prohibits its customers from selling its muscle relaxant to prisons for use in lethal injections, but Arkansas has its drug and intends to do just that – despite the company's objection.
India's largest drug seller, Sun Pharma, is the third pharmaceutical company to enforce such a policy. Its objection comes after an investigation by the Associated Press found that, as of June 30, the Arkansas Department of Correction had purchased sufficient quantities of three drugs used in its new lethal injection protocol to perform eight executions.
A few weeks later, Republican Governor Asa Hutchinson set dates for the state's first executions in almost a decade. Two death row inmates are scheduled for execution and neither has filed an appeal for clemency, according to Parole Board spokesman Solomon Graves, the AP reported.
The AP acquired photographs of the drugs' containers, product inserts, and expiration dates through an open records request while investigating how the state had managed to obtain the drugs. The news outlet contacted the three companies whose labels appeared to match the drugs in Arkansas' execution supply.
Sun Pharma spokesman Federick Castro told AP that the company prohibits the sale of its drugs for lethal purposes.
"We currently require our customers to certify that they will prohibit the use and sale of such products to other customers and members that may administer lethal injections or which may sell to facilities that administer lethal injections," Castro wrote in a statement.
He did not tell the AP whether he would take action to retrieve the muscle relaxant, vecuronium bromide, if it was confirmed that the state had made the purchase.
The other manufacturers are Hikma and Hospira, both of which have also said they do not want their products used for executions.
London-based Hikma Pharmaceutical said it had launched an investigation to determine whether Arkansas had bought midazolam from its New Jersey subsidiary West-Ward. The company said it plans to contact the prison department and ask for the drugs back.
Hospira, meanwhile, makes potassium chloride, which stops the heart. It prohibits the sale of that drug, as well as six others, to prisons for use in lethal injections. The company did not tell the AP whether it had contacted Arkansas.
State officials said a secrecy law surrounding executions prohibits them from telling the companies if their drugs have been purchased.
The news comes during a raging debate concerning capital punishment in the US, where concerns have mounted over the use of lethal injection drugs, particularly since a slew of high-profile executions went awry.
A decade-old ban in the European Union prohibiting EU nations from exporting execution drugs has spawned a shortage in the US, prompting prison officials to seek out compounding pharmacists willing to come up with a new mix of drugs for cocktails to be used in carrying out death sentences.
In March, the International Academy of Compounding Pharmacists, the top trade group representing over 3,700 compounding pharmacists, said it was discouraging members from preparing and dispensing drugs used to execute people.
You can share this story on social media: