'God would not go around with pants down': Alabama town wants to ban exposed underwear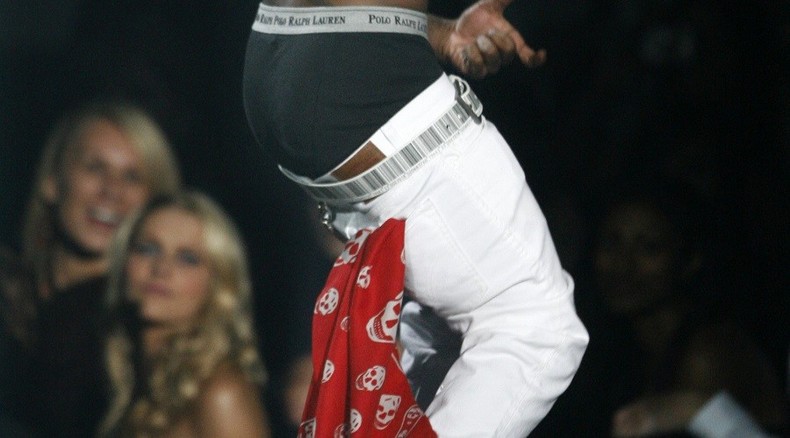 An Alabama town may ban sagging pants after a city council member prayed to God about the nuisance. Just to make things fair, booty shorts and miniskirts may get nixed as well.
The Dadeville City Council is considering a measure to ban "busting slack" ‒ or pants worn with the waistband low enough to show a large amount of a man's underwear ‒ after Councilor Frank Goodman initially raised the idea at a meeting at the end of August.
"We are going to see if we can do something about all the kids walking around with saggy pants," Goodman said, introducing the idea.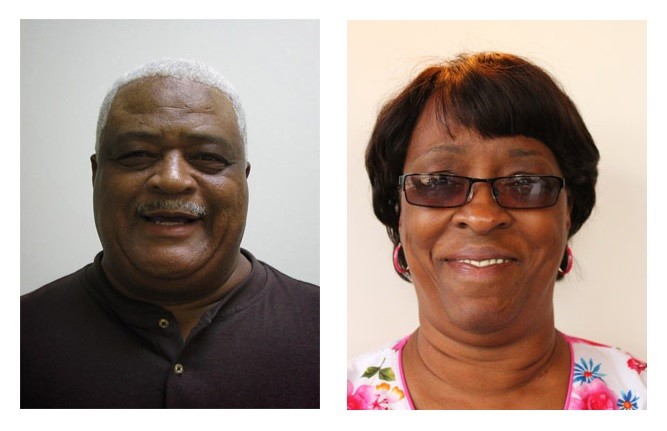 At a city council meeting last Tuesday, he broached the subject again, the Alex City Outlook reported.
"It is about respect," Goodman said. "Who is going to respect you if you don't respect yourself? The reason I brought this up is I think people deserve respect when they are in public. I think slacking is disrespectful. I think it gives our younger generation the wrong impression of what is cool."
He believes Dadeville, a town of 3,200, is facing an epidemic of exposed underwear.
"We have people walking down the street with their hand in front of them holding up their pants," he said. "Then they have the nerve to walk into a place of business and ask for a job. If you come to my house you are going to pull them up before you get on my property, much less in my door."
For him, the issue isn't just about respect, though. It's also a matter of God.
"I prayed about this. I know that God would not go around with pants down," he told the Daily Beast.
Goodman further explained his religious revelation about noticeable knickers to his colleagues at the meeting.
"I prayed and asked God to show me what I should do, and the way I should go about it," he said. "What would God do? Did God go around doing this?"
Goodman answered his own question: "He would show me this saggy pant ‒ it's one of the things He did not do. It is not in His orders to do that to gain eternal life."
The councilman said he first proposed banning saggy pants when he took office in 2008, but the legislation didn't gain any traction. But now, he believes, enough is enough.
"Seeing the young boys with pants hanging down, having to walk wide-legged, holding their pants up to keep them from falling down ‒ now it's gotten real bad," Goodman said. "It's something I couldn't take no more."
Goodman found an ally in City Councilwoman Stephanie Kelley, who added onto his proposal so that not just men would be affected by a fashion-trend ban.
"My concern is it should be for everybody," Kelley said at Tuesday's meeting. "I think for the girls, with these shorts up so high looking like under garments and dresses so short, I don't want us to be showing favoritism."
She explained to the Daily Beast that it's about common decency and courtesy.
"We just want to make sure people are decent," Kelley said. "When you got on short shorts or a short skirt, leaving nothing to the imagination… it's like you're advertising."
Goodman agreed: "We have a lot of older people here who don't want to see it. A lot of middle-aged people don't want to see it either," the 66-year-old told the Daily Beast "They don't want to see anybody walking around with their pants down with underwear that is showing."
However, Kelley admitted that she was simply stating her opinion at Tuesday's meeting, and didn't expect her suggestion to be added to the proposed ban.
Town attorney Robin Reynolds is eager to write the legislation.
"I hope to have it ready for the next meeting," Reynolds told the city council on Tuesday. "If the council wants me to write in something for the females – it will take a little more creativity on my part."
Other council members appear to be on board as well.
"I have heard more favorable positive comments about us even considering this than I have on anything else since I have been on the council," Councilman James Tarpley said at the meeting.
"Everything that has been said here, I agree with," Councilman Randy Foster agreed.
An online poll conducted by the Alex City Outlook showed that 65 percent of those responding said that saggy pants should be banned everywhere, not just in Dadeville.
A similar ban in Ocala City, Florida that would have sentenced offenders to six months in jail was lifted last September instead of the sagging pants after the NAACP threatened a lawsuit.