Siri interrupts White House briefing, accidentally answers question on Iran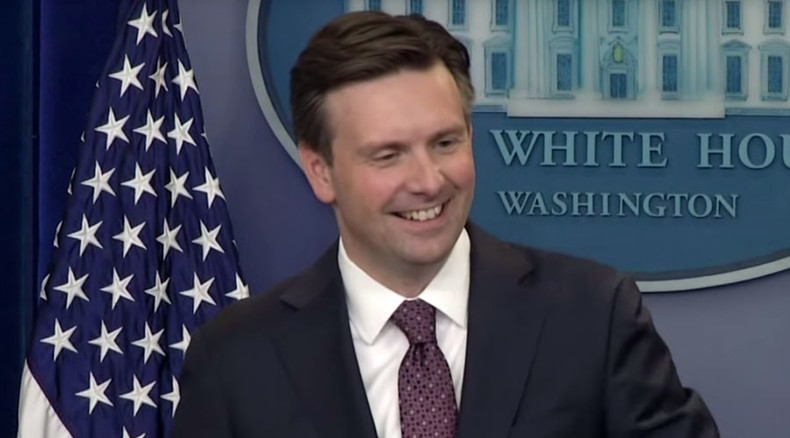 The iPhone personal assistant Siri has interrupted a White House briefing while a reporter was asking the question if President Obama was "upset" he couldn't get any Republican support for the Iran deal.
"Sorry, I'm not sure what you want me to change," Siri butted in during the question.
Press Secretary Josh Earnest laughed at the incident, while journalists in the room met Siri's comment with a roar of laughter.
"That was on time," a woman could be heard noticing in the background of the footage by C-SPAN.
"Does Siri make it into the transcript?" POTUS Channel correspondent Jared Rizzi, wondered on Twitter.
Siri is Apple's voice command service that allows the users to send messages, make phone calls, and it can answer to all questions and commands – sometimes even if they aren't directed at it.
Phones have previously interrupted White House briefings – once a loud ringtone resembling the Harry Potter movies' main theme butted in on proceedings.