Colorado will have tax-free pot for one day thanks to unusual law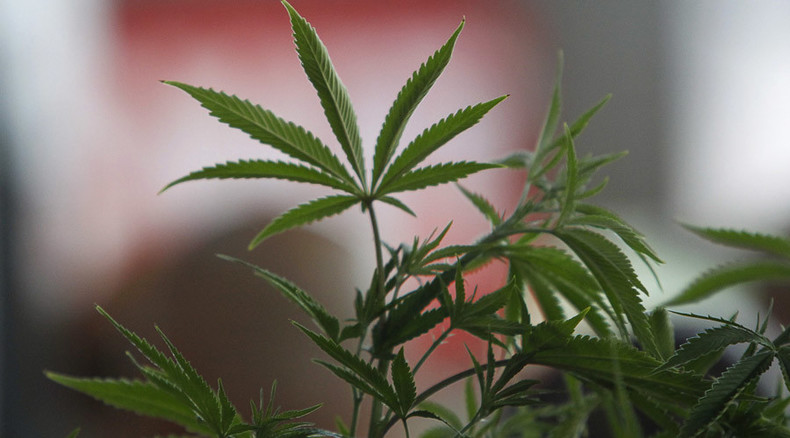 Recreational cannabis sold in the state of Colorado will not be subject to taxes for a single day. This is due to restrictions in the state constitution that require new taxes to be refunded if tax collections exceed projections.
The one-time tax holiday will take place on September 16, a day after the fiscal year's tax collection is finalized. The waiver applies to the pot-specific 10 percent sales tax and 15 percent excise tax. The state's 2.9 percent general sales tax will continue to be applied to pot sales, as will any local taxes.
Medical marijuana, on the other hand, will not be affected by the tax holiday. But that's because it has never been subject to the special sales and excise taxes, according to the Colorado Department of Revenue.
READ MORE: Vets with PTSD sue Colorado for blocking medical pot prescriptions

Analysts estimate that the holiday will prevent the state from collecting between $3 million and $4 million in tax revenue from marijuana sales, according to AP.
Increased consumer demand due to low pot prices may account for the high estimate.
"At first I was in disbelief we were doing this," dispensary owner Cheri Hackett told AP. "Once our lawyer said, 'No, we really are doing this,' we started getting ready. We're thinking there will be huge crowds."
The move is seen as unusual by some, given that the state has rejected similar tax holidays on more mundane items, such as energy efficient appliances and school supplies, in the past, according to AP.
READ MORE: Teens using e-cigarettes to vape marijuana - study
Colorado's constitution includes a "Taxpayer's Bill of Rights," which requires all new taxes to be approved by voter referendum. This applied to the total 25 percent tax on marijuana, which voters approved in 2013, a year after marijuana was made legal in the state. The bill of rights also stipulates that new taxes be waived or refunded if collections at the end of the fiscal year exceed the projections that were given to the voters when they approved the taxes.
But pot taxes specifically, in fact, fell short of the $70 million, only raising $58 million. The quirk is that the state's overall tax revenue exceeded expectations, and since pot taxes were the latest to be approved by voters, they are the ones that are eligible for the refund.
Come November, voters will decide whether to reauthorize the pot taxes. The measure was initially passed by a 2-to-1 vote, indicating there is strong support for the taxes.
This may be due, in part, to how much the tax has been contributing to Colorado state funds. Tax revenues from recreational marijuana almost doubled in the last year, jumping from $25 million in the first five months of 2015 to $44 million in the first five months of this year.