'Brain-eating amoeba' kills Texas teen training for Olympics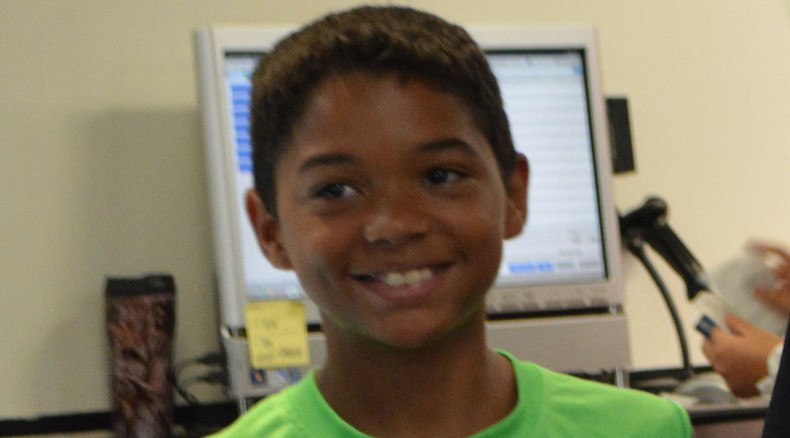 A junior athlete from Houston, Texas, has died from a rare brain-eating amoeba infection after swimming in a lake with teammates. He is the fourth person this year killed by the single-cell organism, which thrives in stagnant water during the summer.
Michael Riley Jr, 14, was a star track runner who qualified for the Junior Olympics. On August 13, he and his teammates visited a state park some 70 miles (110 km) north of Houston, and went swimming in a lake after a day of workouts. A week after the trip, Riley registered a slight fever and began complaining about a headache, his family said.
At the Texas Children's Hospital, doctors recognized the symptoms from a case they dealt with in July. Riley was diagnosed with Naegleriasis, also known as primary amoebic meningoencephalitis (PAM). The deadly disease is caused by Naegleria fowleri, an amoeba that lives in warm fresh water and is abundant during the hot summer months in the southern US.
Naegleria infections occur when water contaminated with the amoeba enters the body through the nose, according to the US Centers for Disease Control and Prevention (CDC). The amoeba then travels up to the brain, where it starts feeding on nerve tissue, causing bleeding and necrosis. Though extremely rare, the disease is almost universally fatal – out of 133 recorded cases in the US since 1962, only three people have survived, the CDC said.
Riley was an honor student and a star track athlete. After he fell ill, his family started a Facebook community page called 'Miracle 4 Michael' to post updates on his condition and spread awareness of the deadly disease. They made the announcement of teen's passing on Saturday evening.
"It is with a heavy heart that we tell you, Michael John Riley Jr. lost his battle on this earth but won a victory for his place in the arms of our Lord Jesus Christ," the family said on Facebook. "Family and friends from all over the world have shown tremendous support both in presence and from far distances. Our family continues to find comfort in your prayers and love, please keep them coming. From the bottom of our hearts we thank you for your outpouring of love."
Two of the survival cases were in 2013, including Kali Hardig, a 12-year-old from Arkansas. The CDC credited her recovery partly to a German-made drug, miltefosine. Local media reported that the CDC had provided the drug to Texas Children's Hospital for Riley's treatment.
Riley's death was the fourth lethal case of Naegleriasis in the US this year. The girl who was treated at Texas Children's Hospital three weeks prior to Riley also died. Two adults, an Oklahoma man and a California woman, also succumbed to the brain-eating organism.