ESPN sports analyst suspended for tweet comparing Muslims to Nazis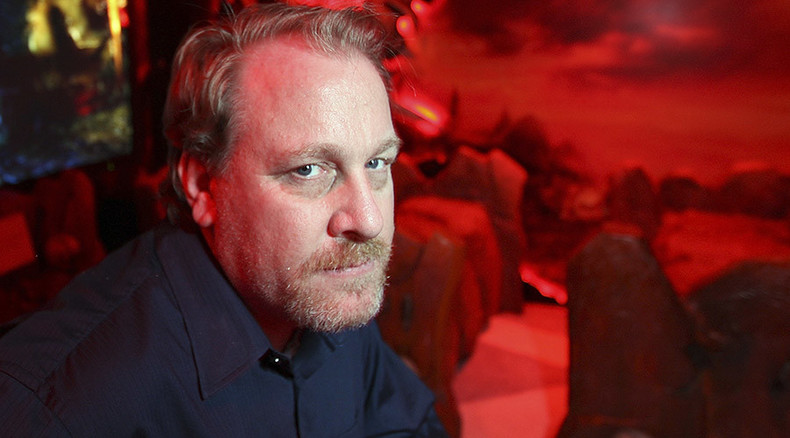 Former Red Sox pitcher and ESPN sport analyst Curt Schilling was been suspended for sharing a tweet with a meme comparing Muslims to Nazis that featured Adolf Hitler's image.
In the tweet, Schilling wrote, "The math is staggering when you get to the true #'s." The words were written above a graphic of Hitler, which included the caption: "It's said ONLY 5-10% of Muslims are extremists … In 1940, ONLY 7% of Germans were Nazis. How'd that go?"
The tweet, posted Tuesday, was deleted following heavy backlash from Twitter users. Schilling also took it off his Facebook page, though the incident then began trending on Twitter.
Schilling was on assignment covering the Little League World Series for ESPN before they announced his suspension.
"Curt's tweet was completely unacceptable, and in no way represents our company's perspective," the network said. "We made that point very strongly to Curt and have removed him from his current Little League assignment pending further consideration."
READ MORE: Twitter helping politicians delete tweets - 'blow against transparency'
Schilling was hired by ESPN as a color commentator, which means he assists the play-by-play announcer by offering analysis, anecdotes and humor between plays. He was also known for being outspoken during his baseball career, when he had run-ins with sports journalists, management and fellow baseball players.
Nevertheless, Schilling later apologized on Twitter, tweeting to one user that it "didn't come across in any way as intended or interpreted," and that it was "100% my fault." He acknowledged to another that the fact was incredibly false.
I understand and accept my suspension. 100% my fault. Bad choices have bad consequences and this was a bad decision in every way on my part.

— Curt Schilling (@gehrig38) August 25, 2015
But this tweet is not the first post in which Schilling compared Muslim extremists to Nazis. On August 3, he shared a meme on Facebook showing a group standing over a mass grave, with the caption "Nazis," and another scene of a group standing over mass graves, captioned "Islamic Extremists."
On August 16, he also posted a meme showing the US media presenting Islam as a peaceful religion.
Schilling is a born-again Christian and was a Major League Baseball pitcher who first became famous when he led the Philadelphia Phillies to their second World Series ever in 1993. He subsequently went on to be key player on three World Series championship teams, with the Arizona Diamondbacks in 2001, and the Boston Red Sox in 2004 and 2007.