Vandals cut short hitchhiking robot's US cross-country trek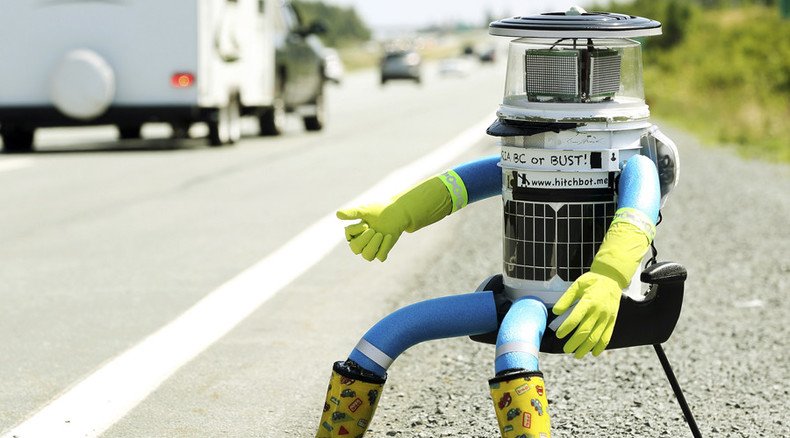 A Canadian researchers' experiment to test whether robots can trust humans has brought discouraging results. After successful trips across Canada, Germany and the Netherlands, HitchBOT, a hitchhiking child-size robot, has been vandalized in Philadelphia.
Oh dear, my body was damaged, but I live on with all my friends. Sometimes bad things happen to good robots! #hitchBOTinUSA

— hitchBOT (@hitchBOT) 1 августа 2015
HitchBOT, which cannot move by itself but can communicate with humans thanks to a special Cleverscript speech technology, began hitchhiking last July, first across Canada, putting up its thumb and asking for a ride.

"HitchBOT was very well received as it made its way across Canada, Germany, and the Netherlands – proving that robots can indeed trust humans," HitchBOT's co-creator Professor Frauke Zeller, an assistant professor in the School of Professional Communication at Ryerson University, said at the time.
But depending on the help of strangers in Philadelphia has proved to be a dangerous challenge. HitchBOT's trip was cut short Saturday night in the US where the people-friendly robot had spent a little over two weeks hitchhiking and visiting sites in Boston, Salem, Gloucester, Marblehead and New York City. HitchBOT just recently reported that he was "California dreamin'" but never made it to the West Coast.
The creators were sent an image of the vandalized robot, built out of a bucket, but couldn't track its location because the battery was dead. Researchers told AP they had no clue who had destroyed the robot, and why.
HitchBOT (approximately 3 feet tall and weighing about 25 pounds) has been designed to be a good travel companion, who can carry on a limited conversation. It had camera vision, a microphone and a speaker system, which gave the robot the ability to see, hear and speak. About every 20 minutes a camera randomly snapped photos to document its travels. Thanks to its 3G and GPS capabilities, the robot possessed a sense of space.
During its past travels, HitchBOT famously crashed a Calgary couple's wedding last August; hitched a ride in a sport car and on a bicycle in Germany this past February; had its portrait painted in the Netherlands in June. Last Friday, the indefatigable creature took in a Red Sox game.
Zeller said that with the robot vandalised, she was worried about thousands of children who were crazy about HitchBOT and followed his every move on social media. That is why the scientists are unlikely to release the humanoid robot's last photo.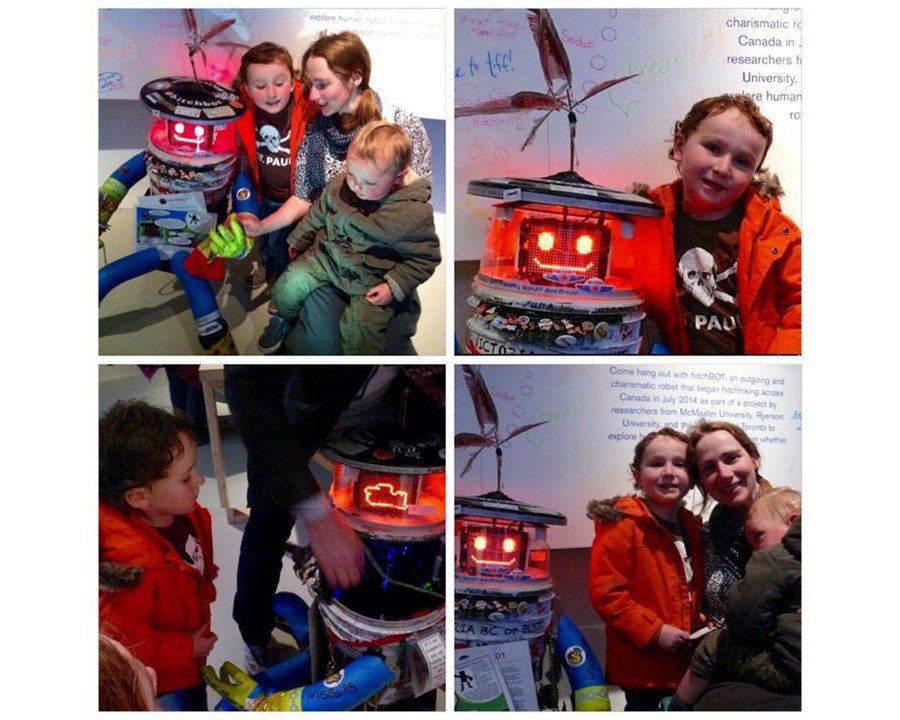 You can share this story on social media: