Car warehouse ablaze in New Jersey (VIDEO)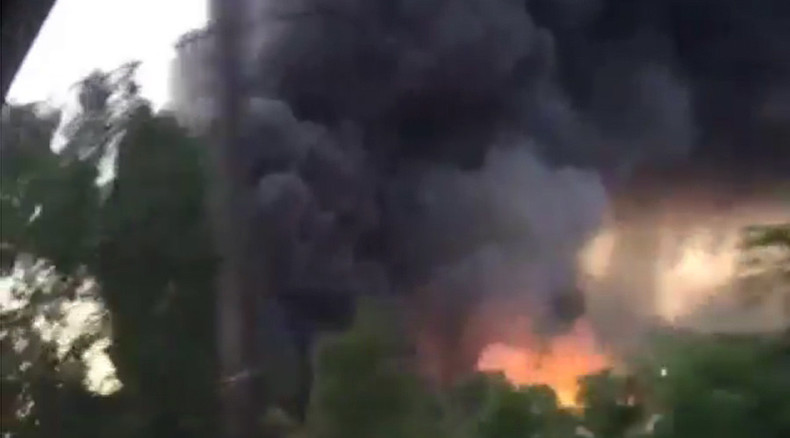 A building used to store cars by a local Toyota dealership has caught fire in the township of North Brunswick, New Jersey.
The four-alarm fire broke out at around 2:00am local time, police said. The ramp from Route 1 to Livingston Avenue, where the warehouse is located, has been closed due to the blaze.
A nearby condo complex was evacuated as a precaution.