'Not the son we knew': Tennessee gunman's family says he suffered from depression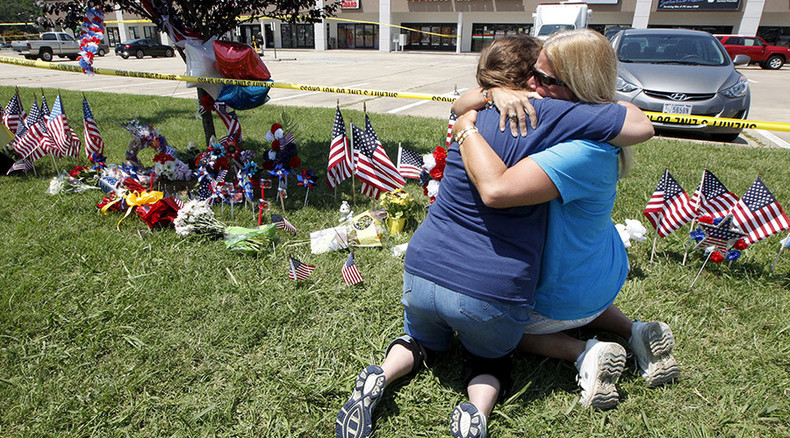 The family of the shooter accused of killing five US servicemen in southeastern Tennessee has offered condolences to the families of the victims and said that their son suffered from depression.
READ MORE: At least 5 dead, 3 injured in shootings at 2 Tenn. military recruiting centers
"There are no words to describe our shock, horror, and grief," said the statement from the family of Muhammad Youssef Abdulazeez, who opened fire at a recruiting center in the city of Chattanooga, Tennessee. The comments were provided by the family's lawyer to AP.
The family said that the person who committed "this horrible crime was not the son we knew and loved," adding that they are working with the investigation.
"For many years, our son suffered from depression. It grieves us beyond belief to know that his pain found its expression in this heinous act of violence," the Abdulazeez family said.
They added that, "now is the time to reflect on the victims and their families, and we feel it would be inappropriate to say anything more other than that we are truly sorry for their loss."
Abdulazeez, 24, a naturalized US citizen from Kuwait who lived in Hixson, Tennessee, opened fire at an army recruiting center in Chattanooga on Thursday, where a police officer was shot and injured. The second was at a navy recruiting center near the Tennessee RiverPark, about 8km away. The attack killed four servicemen and wounded three more. Later the critically-wounded sailor passed away, bringing the death toll to five. The shooter was killed by police.
READ MORE: Sailor injured in Tennessee shooting has died – US Navy
The four servicemen belonged to an artillery reserve unit that served three tours in the Iraq War. During its first deployment in 2004-2005, the unit took part in the Battle of Fallujah, firing more rounds than any artillery battery since Vietnam.
According to the president of the Islamic Society of Greater Chattanooga, Bassam Issa, Abdulazeez's father didn't observe any changes in his son's behavior.
"He [Abdulazeez's father] told me that he had never seen it coming, and did not see any signs from his son that he would be that way and do something like that," Issa said.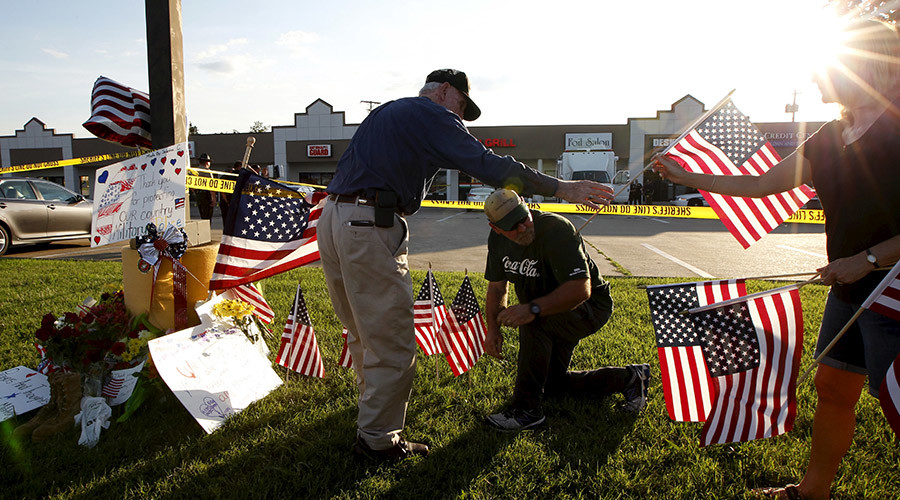 Chattanooga shooter reportedly texted a friend an Islamic verse, calling for war
Abdulazeez reportedly texted a message to a close friend containing a link to an Islamic verse, which called to war.
"Whosoever shows enmity to a friend of Mine, then I have declared war against him," the line said.
The friend, who spoke to Reuters on condition of anonymity, believes that this line could be a clue to Abdulazeez's actions.
"I didn't see it as a hint at the time, but it may have been his way of telling me something," he said.
READ MORE: Everything we know about the Tennessee shooter so far
According to friends of alleged gunman, Abdulazeez was concerned over Middle East conflicts when he returned from a trip to Jordan in 2014. He then reportedly bought three assault rifles online.
"That [Jordan] trip was eye-opening for him. He learned a lot about the traditions and culture of the Middle East," said the friend, adding that Abdulazeez was upset about Israeli bombing in Gaza in 2014 and Syrian civil war.
"He felt Jordan, Qatar and Saudi Arabia were not doing enough to help, and that they were heavily influenced by the United States," he added.
According to another friend, Abdulazeez "had always talked about it, but I'd say his level of understanding and awareness really rose after he came back."
Abdulazeez had been working at the Superior Essex wire and cable company for three months prior to the shooting. He had been living in an upscale community near Chattanooga for at least 17 years prior to the incident.