Tweet of $75k stash in passenger's bag lands TSA in hot water – again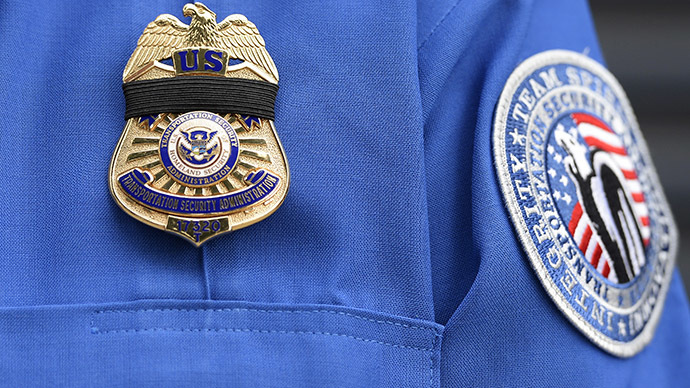 No stranger to controversy, the Transportation Security Administration is under fire once again, this time after an employee decided to tweet a picture showcasing the unusual contents of a passenger's luggage.
The tweet was posted on Tuesday and features an opened carry-on bag filled to the brim with cash that was screened at Richmond International Airport in Virginia. The tweet, posted by TSA Public Affairs spokesperson Lisa Farbstein, states that the luggage was holding $75,000 inside.
"If you had $75,000, is this how you'd transport it? Just asking!" the tweet reads.
If you had $75,000, is this how you'd transport it? Just asking! TSA @ #RIC spotted this traveler's preferred method. pic.twitter.com/lriNbivmsT

— TSAmedia_LisaF (@TSAmedia_LisaF) June 30, 2015
While Farbstein's Twitter account is filled with pictures of items that the TSA has confiscated – a quick look at the feed shows images of confiscated fireworks, gun ammunition, stun guns and even martial arts weapons – the post quickly came under fire from users who believed she had violated the privacy rights of the bag's owner.
"Invading someone's privacy is no laughing matter," one user wrote in response.
"Why are you showing people's personal belongings?" asked another. Others asked if there is any TSA policy outlining instances in which someone's luggage contents can be posted online.
@TSAmedia_LisaF What does it matter and why are you posting this? Is it illegal to carry money now?

— Terence (@TOPolk) June 30, 2015
As noted by the Washington Post, which first reported on the issue, airline travelers don't have to report large amounts of cash if they are flying within the United States, so it's unclear why Farbstein felt that sharing the image was necessary.
In response, Farbstein explained the situation via email to the newspaper:
"The carry-on bag of the passenger alarmed because of the large unknown bulk in his carry-on bag. When TSA officers opened the bag to determine what had caused the alarm, the money was sitting inside. Quite unusual. TSA alerted the airport police, who were investigating."
According to the Post, the money was probably confiscated by the Drug Enforcement Administration, though an airport spokesman said the passenger in question "was allowed to continue on his way."