Obama 'Hope' artist issued felony arrest warrant for street art in Detroit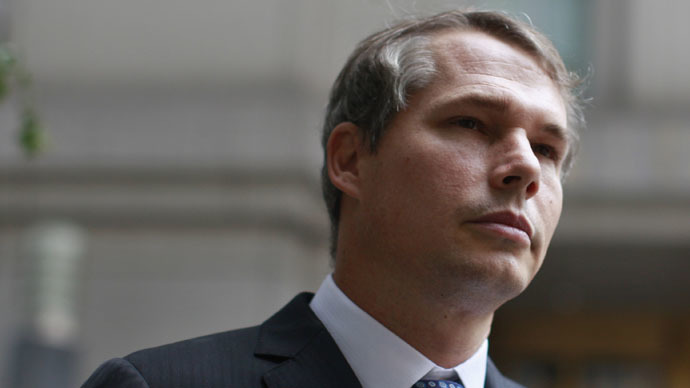 ​Shepard Fairey, the street artist famous for designing the 2008 Barack Obama "Hope" poster, faces felony charges for tagging private property around the city of Detroit.
The Los Angeles-based Fairey was in Motor City last month to create the largest mural of his career, an 18-story artwork in a city park by businessman Dan Gilbert's Bedrock Real Estate Services. But outside of the sanctioned project, he allegedly tagged other properties around the city on his own time. A warrant for his arrest was filed in the 36th District Court on Friday, charging him with two counts of malicious destruction of property. That means he's facing up to five years in jail and fines that could exceed $10,000.
Police accuse the artist of causing $9,000 in damage and said that that if he returned to the city, they would arrest him unless he turned himself in.
"Just because he is a well-known artist does not take away the fact that he is also a vandal," said Detroit Police Sgt. Rebecca McKay told the Detroit Free Press. "And that's what we consider was done, in these instances, was vandalism."
Fairey had intended to make additional street art all along, he told the Free Press last month before doing his sanctioned mural. "I still do stuff on the street without permission. I'll be doing stuff on the street when I'm in Detroit."
In addition to the iconic 2008 Barack Obama election poster, Fairey is famous for his "OBEY Giant" street art campaign.
Fairey recently told Esquire magazine that he was disappointed with the Obama presidency.
"Obama has had a really tough time," Fairey said, but is "not even close" to fulfilling the hope expressed in his famous poster.