Florida to change rules on mentally ill prisoners after reports of death, abuse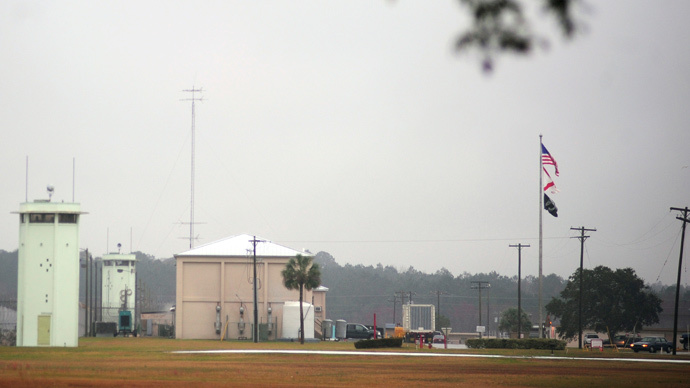 Prisons in Florida are to change the way they treat inmates with mental disorders as the result of a settlement with a statewide disability advocacy group.The legal action was prompted by reports of abuse at Dade Correctional Institution.
Disability Rights of Florida filed a lawsuit against the state's Department of Corrections (DOC) following a series of reports in the Miami Herald last year. Those articles claimed that guards at Dade Correctional used physical and mental abuse, including scalding showers, to punish and humiliate inmates in the prison's psychiatric ward. According to the Herald, prisoners claimed they were forced by guards to perform sexual acts. Other allegations included inmates being forced to fight for the staff's entertainment, and having laxatives and urine put in their food.
In 2012, 50-year-old Dade prisoner Darren Rainey collapsed and died in a shower that had been turned up to a temperature of 180 degrees. According to witnesses, corrections officers forced Rainey into the shower, where they then taunted him as he screamed in pain for almost two hours before dying.
READ MORE: Florida prisons chief asks for $30mn to reform 'abuse culture' after 346 inmate deaths
Disability Rights of Florida subsequently investigated conditions at the prison. "Mr Rainey was not the only victim of the shower treatment," said Peter Sleasman, of the Florida Institutional Legal Services Project, which brought the lawsuit for Disability Rights Florida. "What we learned is that, to some extent, those same abuses were affecting others in the unit,'' he told the Miami Herald.
According to Sleasman, conditions in the psychiatric ward are improving. He says the guards who used to work there have now gone, replaced by officers who've been specially trained to deal with inmates with mental illnesses. And more changes are set to follow. In accordance with the negotiated legal deal, the Department of Corrections will send its own experts to evaluate the prison. They are scheduled to meet with members of the Disability Rights group before the end of the year to draw up additional reforms.
As well as increased oversight, which includes the addition of an assistant warden at the prison, the legal agreement also demands that the DOC make practical changes to offer prisoners greater protection, such as the upgrading of existing video surveillance systems and the trialing of a new audio monitoring system.