​$16K 'Inclusive Language Campaign' launched at University of Michigan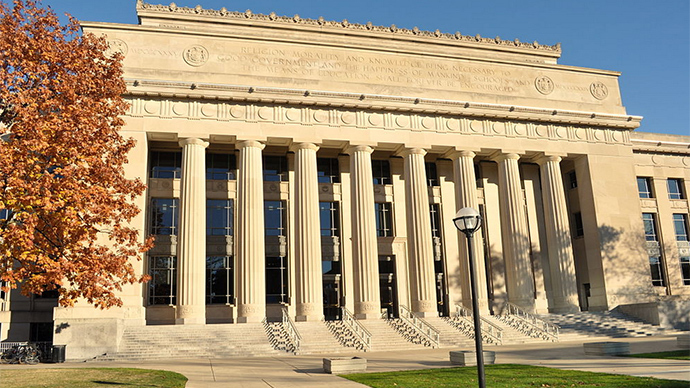 Students expressing anger or frustration with phrases like "That's retarded" and "I want to die" are the targets of a new respectability campaign launched by the University of Michigan, aimed at making young people think harder about the words they say.
Dubbed the 'Inclusive Language Campaign' (ILC), it "aims to encourage the campus community to consider the impact of their word choices on others," according to a statement on the Student Life section of the university website.
"The ILC raises awareness about the power of words, why certain language can be hurtful to others, and how to be more inclusive in how we speak and act as members of the Michigan campus community. The ILC is part of the campus-wide Expect Respect Campaign."
According to The College Fix, dozens of posters have been spread around campus in order to raise awareness for the campaign, which is costing the university $16,000. By signing the pledge associated with the ILC, students not only promise to try and stop using language that has been deemed offensive themselves, but also agree to help fellow class members "understand the importance of using inclusive language."
The campaign has highlighted examples of words to avoid, including: crazy, retarded, tranny, illegal alien, and ghetto. Phrases such as "That test raped me" and "I want to die" are also included.
As part of its reasoning, the campaign argues that when an individual says they want to die, they "carelessly diminish the experience of people who have attempted or committed suicide." Meanwhile, using the words "gay" and "jewed" perpetuate homophobia and racism.
Supporters of the campaign believe it will help improve campus life by making the school safer and more respectful of others. Opponents, however, argue that such "policing" of speech infringes on First Amendment rights.
"This program is intended to be educational, not regulatory," university spokesman Rick Fitzgerald told The College Fix. "We hope there is only the understanding that we all participate in, and have the power to influence campus culture."
You can share this story on social media: