Former NC mayor sentenced to 44 months in bribery scandal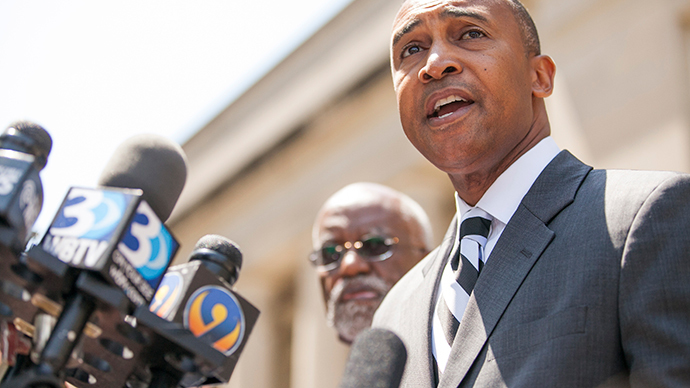 Former Charlotte, North Carolina Mayor Patrick Cannon was sentenced to 44 months in federal prison on Tuesday for accepting bribes while he was in office. One such bribe involved a suitcase stuffed with cash.
Cannon pleaded guilty in June to one count of honest services wire fraud for accepting bribes no less $50,000 and no greater than $70,000. He was arrested in March on charges of theft and bribery concerning programs receiving federal funds, as well as honest services wire fraud, and extortion under color of official right. He resigned the same day.
Federal agents accused the mayor of taking more than $50,000 in bribes – as well as paid travel to Las Vegas and use of a luxury apartment from undercover FBI agents and a strip club owner – between January 2013, when he was a city councilman, and February 2014,three months after he was elected mayor. An affidavit in the case said the then-mayor sought more than $1 million in kickbacks during a meeting at his office. The agents had posed as investors in exchange for Cannon helping them navigate the city government and zoning issues in his official capacity, Reuters reported.
Former mayor Patrick Cannon leaving the federal courthouse after being sentenced to 44 months. http://t.co/ytHJ2clAbipic.twitter.com/wI4aSrBwZ4

— Tasnim Shamma (@TasnimS) October 14, 2014
On Tuesday, US District Judge Frank Whitney asked Cannon, "Are you guilty of that felony?"
"Yes, sir, I am," Cannon replied.
Whitney then asked Cannon if his answers would be the same today as they were in his plea hearing.
"Yes, your honor," he answered.
Cannon also said, "I'm appalled at my actions. I only know to share what's in my heart. I'm sorry for the shame to myself, my family and my city," according to WBTV.
"You're a good man, a very good man, but you have made serious mistakes," said Whitney, a former federal prosecutor, according to the Charlotte Observer. "This court must send a message that public corruption is unacceptable and will be severely punished."
"You have seriously tarnished the city's image," the judge added as he pronounced the sentence.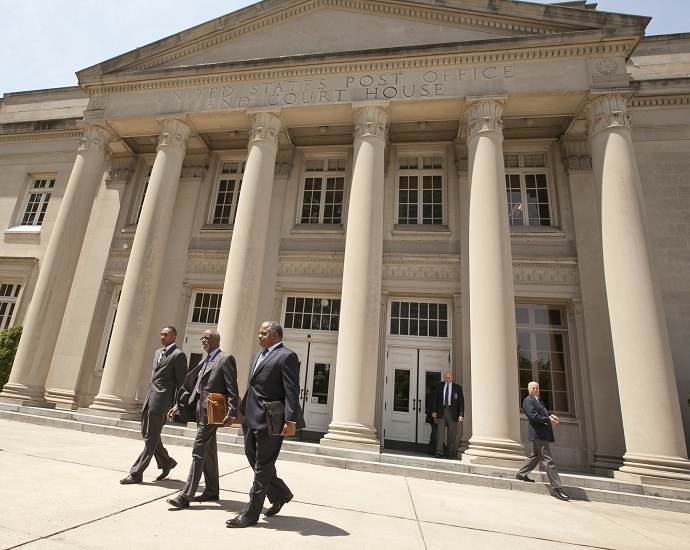 US Attorney Anne Tompkins said, "Cannon brought corruption to City Hall and his conduct was awful and deliberate." She went on to say that this was not a one-time lapse of judgment, and that Cannon's behavior became more "brazen" during his time as mayor.
Whitney ordered Cannon to forfeit $50,500 – less $7,680 that has already been collected – to cover the government's investigative expenses, and pay a $10,000 fine. He will report to a federal prison near Charlotte at an unspecified date. The judge allowed the selection of the nearby center due to what the defense attorneys called the "vulnerable period of development" of Cannon's 13-year-old son and 16-year-old daughter, WBTV reported. He also will be recommended for an alcohol-abuse program, according to the Observer.
The defense had requested an eight-month sentence, while the prosecution asked for 37 months. However, Whitney settled on 44 months – nearly four years – to be followed by two years supervised release, WCNC reported.
The federal investigation began in 2010 after a tip from a local undercover officer about public corruption. Cannon was first elected to city council in 1993. At age 26, he was the youngest member in Charlotte's history. He was elected mayor in November 2013.