'Death Doctor' who ordered unnecessary chemotherapy could resume practice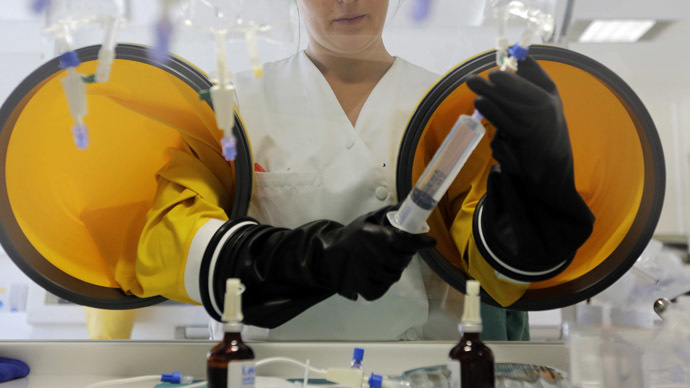 A Michigan doctor facing upwards of 175 years in prison for fraud, conspiracy and money laundering could be practicing again in half a decade, and that is worrying to, among others, relatives of former patients who have since passed on.
The so-called "death doctor," oncologist Farid Fata, pleaded guilty earlier this month to 16 of the 23 counts he was under fire for after routinely misdiagnosing patients on purpose in order to subject them to expensive — and sometimes deadly — treatments, the likes of which earned the physician lucrative kickbacks from health care providers.
According to the indictment, Fata submitted $225 million in Medicare claims between 2007 and 2013, of which almost half involved chemotherapy. In turn, Fata received over $91 million from the United States government-administered social insurance program.
Fata's medical license was revoked in January, and in September he pleaded guilty in US District Court to more than half of the charges he's up against. At sentencing in February, he could receive a jail term as long as 175 year in prison related to health-care fraud, of conspiracy to pay or receive kickbacks and money laundering.
Michigan's ClickonDetroit reported that federal prosecutors seek a life sentence for the doctor. Should the judge go easy, however, then Fata could, in theory, be practicing medicine again in hardly any time. The Washington Post reported on Wednesday this week that Michigan law allows for Fata to have his medical license reinstated in just five years, raising fears from the family members of former patients and politicians alike.
Although no deaths have legally been attributed to the doctor, the relatives of a few former patients of Fata say his scheme could have certainly had a role.
"Dr. Fata told my dad it would make it easier. His kidneys eventually failed," Jeff Berz, whose father was treated by the physician, previously told the Associated Press. "Did the drugs kill him or the cancer? I don't have any definitive answers, but I do have my suspicions. Every time I turn around, I'm running into somebody who knows somebody who was treated by Dr Fata. This is so widespread."
"It is the most egregious case of health care fraud I have ever seen," US Attorney Barbara McQuade has already said of the ordeal. "I think what makes this case different is this is not just a case of a doctor billing Medicare for extra treatments or treatments that weren't rendered in order to make a profit. This was a case of a doctor exploiting patients, using them as commodities in order to make money."
"It wasn't a matter of stealing money but torturing patients by lying to them about having cancer," she said. "Chemotherapy is poison intended to kill cancer cells."
But with Dr. Fata being considered a killer as well by some, concerns have come up regarding whether or not he'd legally be able to practice again if a light sentence is dished out during February's hearing. State Rep. Peter Pettalia, a Republican, is also in the group that says the embattled doctor should be forever kept away from patients, and is hoping he can assure as much with a bill currently being considered by Michigan lawmakers.
"This is all about protecting patients from physicians who are intentionally breaking the law," Farrington has said of his bill, which would permanently keep doctors from having their license reinstated if they're found to have defrauded patients for financial gain. The Post reported that the Michigan House Health Police Committee approved the proposal to tighten current rules for physicians, last week, and on Tuesday it was referred to a second reading, according to the state's website, after the family members of former patients spoke out against Fata during a meeting in Lansing, the capital city.
"In order to make sense of my mother's death, I need to prevent this from happening in the future," Michelle Mannarino, who lost her mother, told an ABC News affiliate.
"I can't bring my sister back, but I can help the state make sure it doesn't happen again," added Cynthia Burt, who lost her sister.