Informant admits he lied about confession that got Texan executed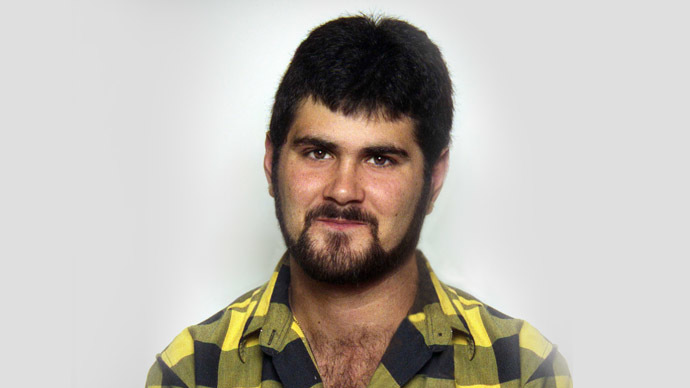 Johnny E. Webb, the informer who testified more than 20 years ago that Cameron Todd Willingham murdered his own children, now says his testimony was coaxed by a prosecutor and wealthy Texas rancher who promised to reduce his prison sentence.
Willingham was convicted by former Navarro County prosecutor John H. Jackson and sentenced to death for deliberately setting fire to his house in late 1991, killing his three young daughters in the process. Jackson has long maintained that he never made a deal with Webb in exchange for testimony against Willingham.
But new evidence reported by The Marshall Project has once again cast doubt on Willingham's guilt. In taped interviews, Webb, who has twice before attempted to recant his testimony that Willingham had confessed to him while both served time in Navarro County Jail, now says he lied on the witness stand in return for a reduced prison sentence for robbery, and for thousands of dollars of support from millionaire rancher Charles S. Pearce Jr.
"He says, 'Look, we can get Chuck [Pearce] to help you with anything you need. He's already there to help you,'" Webb said of Jackson's promises.
Webb was eventually coaxed, he said, to say Willingham had set fire to the house.
"He [Jackson] had me believing 100 percent this dude was guilty — that's why I testified," Webb said. "The perks — they was willing to do anything to help me. No one has ever done that, so why wouldn't I help them?"
Willingham "never told me nothing," Webb added.
In addition to Webb's detailed account, never-before-seen letters and documents show a sustained effort by Jackson - with support from Pearce - to lighten Webb's conviction, expedite his parole, attain clemency, and move him from a state prison to a smaller jail near his hometown. Willingham's defense was not given any information on deals struck with Webb. As The Marshall Project wrote, "had such favorable treatment been revealed prior to his execution, Willingham might have had grounds to seek a new trial."
"Mr. Pierce [sic] and I visit on a regular basis concerning your problems," Jackson wrote to Webb in August 2000, at a time when Webb was threatening to recant testimony given eight years prior during Willingham's trial.
"We worked for a long time on a number of different levels, including the Governor's Office, to get you released early in the robbery case. ... Please understand that I am not indifferent or insensitive to your difficulties."
Webb's testimony and forensic evidence gathered at the scene of the fire were the two main aspects of Jackson's case against Willingham, both of which were strong enough to convict, the prosecutor said at the time. He has said more recently that the trial offered "overwhelming evidence of guilt completely independent of the undeniably flawed forensic report."
While Jackson has admitted that he helped Webb, he has said it was only because he believed Webb was in danger from other inmates for giving testimony against Willingham. Allegations that he arranged the false testimony are a "complete fabrication," he said in a recent interview.
The Innocence Project, a New York-based advocacy group, has investigated Willingham's case for years. In late July, the group filed a grievance with the State Bar of Texas calling for an investigation of Jackson's conduct surrounding the case for violating "his professional, ethical and constitutional obligations." The former prosecutor, who later became a judge in Navarro County before retiring in 2012, "violated core principles of the legal profession, and did so with terrible consequences ... the execution of an innocent man," according to the complaint.
Jackson refused to comment for the story. Pearce died in 2008, though his daughter told The Marshall Project that Webb took advantage of Pearce's financial generosity and that the Texas rancher with a penchant for offering aid to imprisoned young men "would never have done anything to encourage false testimony."
Gov. Rick Perry's administration refused to stay Willingham's 2004 execution despite acknowledged flaws with the forensic evidence used in the case. Perry-appointed members of the Texas Board of Pardons and Paroles refused in March to grant Willingham a posthumous full pardon.
You can share this story on social media: