Man who shot 6 in Texas was not victims' father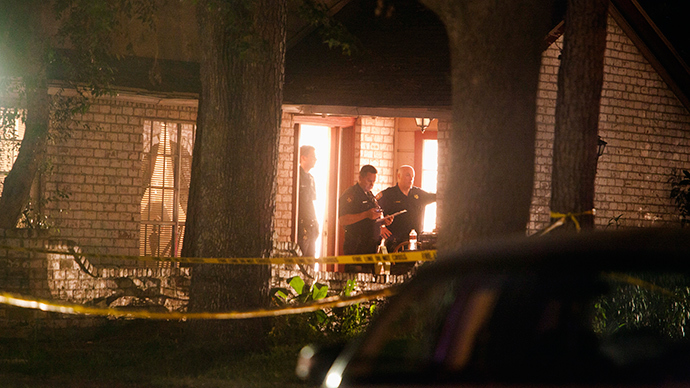 Police have backed away from earlier claims that the man who shot dead two adults and four children in a Houston suburb was their father, but confirmed that he was going through a divorce from the sister of the victims' family.
33-year-old Ron Lee Haskell arrived in Texas on Wednesday, dressed in a Fedex courier uniform, and went to his relatives' house, where he held five children - his nephews and nieces - hostage, waiting for their parents to arrive, said Harris County constable Ron Hickman during a press conference on Thursday morning.
Police in TX identify Ron Haskell as captured suspect in shooting deaths of 6 people, incl 4 children @CBSThisMorningpic.twitter.com/hJTajSWF47

— Manuel Bojorquez (@BojorquezCBS) July 10, 2014
Once the adults got there, Haskell shot all of them, but one of the victims, a 15-year-old girl was able to warn the police about his plans to kill her grandparents. The girl – the sole survivor of the shooting - was airlifted to a hospital, and remains in critical condition.
"I have not personally, in 40 years of my work, seen a family tragedy this horrific," said Hickman. The dead boys were 4 and 14 and the girls aged 7 and 9.
Sheriffs headed to the second location, at which point Haskell took off. Following a low-speed chase, Haskell was blocked off in a cul-de-sac, as police negotiated his surrender. The suspected murderer appeared disturbed, and lifted his weapon to his head throughout the talks with officers, before finally giving himself up without resistance three hours later.
Haskell, who will face the court on Friday for an initial hearing, has been charged with capital murder, but has not revealed his motivation for the rampage, with police saying that his domestic problems appeared to be the likely trigger.