Family of disabled man killed in New York facility gets $12 million bill from state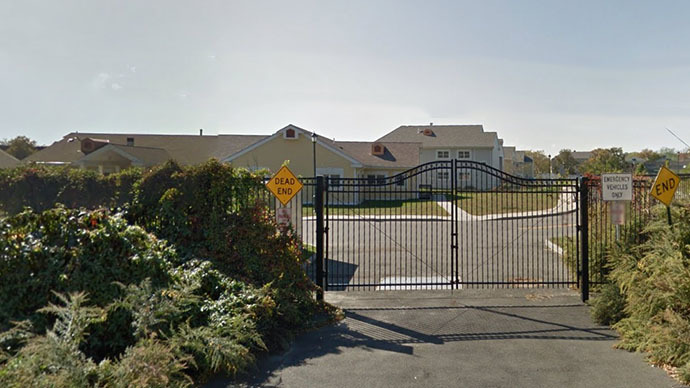 New York may have retaliated against a lawsuit by billing the family of a homicide victim nearly $12 million. The deceased was a disabled man living in a government-run facility, where he died. Now the state is seeking reimbursement for his Medicaid.
Rasheen Rose, a 33-year-old autistic and nonverbal man, was a resident at the Bernard Fineson Developmental Center, a state-run mental health institution in the New York City borough of Queens. He died in August 2012 after being restrained by guards. In December, the Medical Examiner ruled Rose's death was a homicide caused by "sudden death during physical restraint of agitated individual," the New York Daily News reported at the beginning of 2013.
Shaneice Luke, the victim's sister, filed a wrongful-death lawsuit against the state, as well as one against the guards in 2013.
"I want to make sure it doesn't happen to anyone else because they're helpless," Luke said to the Daily News at the time of the filing. "[Rasheen] was a nice, kind person. I would have never thought this would happen. He shouldn't be dead."
Luke's attorneys said their investigation showed that the 5-foot-7, 175-pound Rose was restrained in a dangerous prone position for up to 30 minutes by three staffers, including a 275-pound worker who sat on him, according to the Daily News.
"A couple of staff members, I'm hearing, were kicking him and had him face down and holding him and he couldn't move," Luke said to CBS 2.
Now the state has sent Luke a bill - totalling $11.67 million - for his total Medicaid assistance from Aug. 6, 2002, through Aug. 6, 2012, the day he died.
"I thought it was ridiculous. I couldn't believe it!" Luke told the Daily News Wednesday.
"The number is mind-boggling. And it becomes more egregious because Rasheen died at the hand of one of their workers," Luke's attorney, Aaron DePass, said to the Daily News.
"Rasheen Rose did not receive care remotely associated with the amount of money collected by OPWDD for Rasheen Rose over the 10-year period. It is clear that the quality of care he received does not warrant any payment for services whatsoever," DePass wrote in a response to the state agency, according to the Associated Press.
Luke and DePass believe the bill is in retaliation for their lawsuit. "It has to be," Luke said to the Daily News. "But they were the ones who killed my brother."
Ilann Maazel, an attorney who has filed similar wrongful-death lawsuits against the state, told AP claim notices have been going out to other families who are suing New York as well. "This is something new we're seeing ... and it's problematic," he said Wednesday.
A spokeswoman for the Office for People with Developmental Disabilities, which runs the center, said Wednesday officials were following federal Medicaid obligations in seeking reimbursement, AP reported. "Not doing so would be a violation and could put federal Medicaid funding at risk," spokeswoman Jennifer O'Sullivan said.
You can share this story on social media: